4th edition of Guitar Week Chinchilla 2019 (Spain)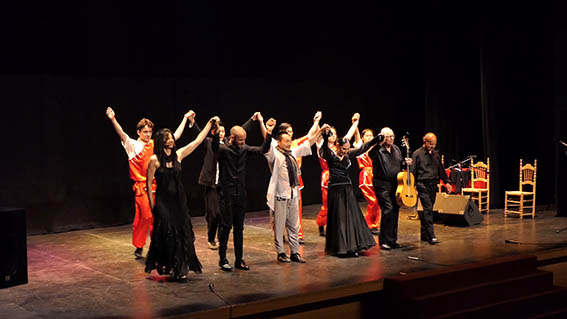 The San Jorge Palace – New Acropolis Center in Chinchilla-, in collaboration with City Hall, organized the 4th edition of Guitar Week.  
Year after year this event has been gaining momentum and the number of attendees to the different activities has been increasing. On this occasion a flamenco guitar, singing and dance concert was performed by Juan Grecos on guitar and dance by Julia Grecos, with special collaboration on some pieces by Shaolin master Zhu Qihui, combining flamenco art with Chinese martial arts .
Throughout the week there was an exhibition on guitars and guitar accessories, as well as a themed painting exhibition on the Spanish guitar by different artists.
As a closing, a concert by the Albacete Guitar Orchestra was offered at the Palacio San Jorge with great public success.