Workshop: Develop Your Inner Philosopher (London, UK)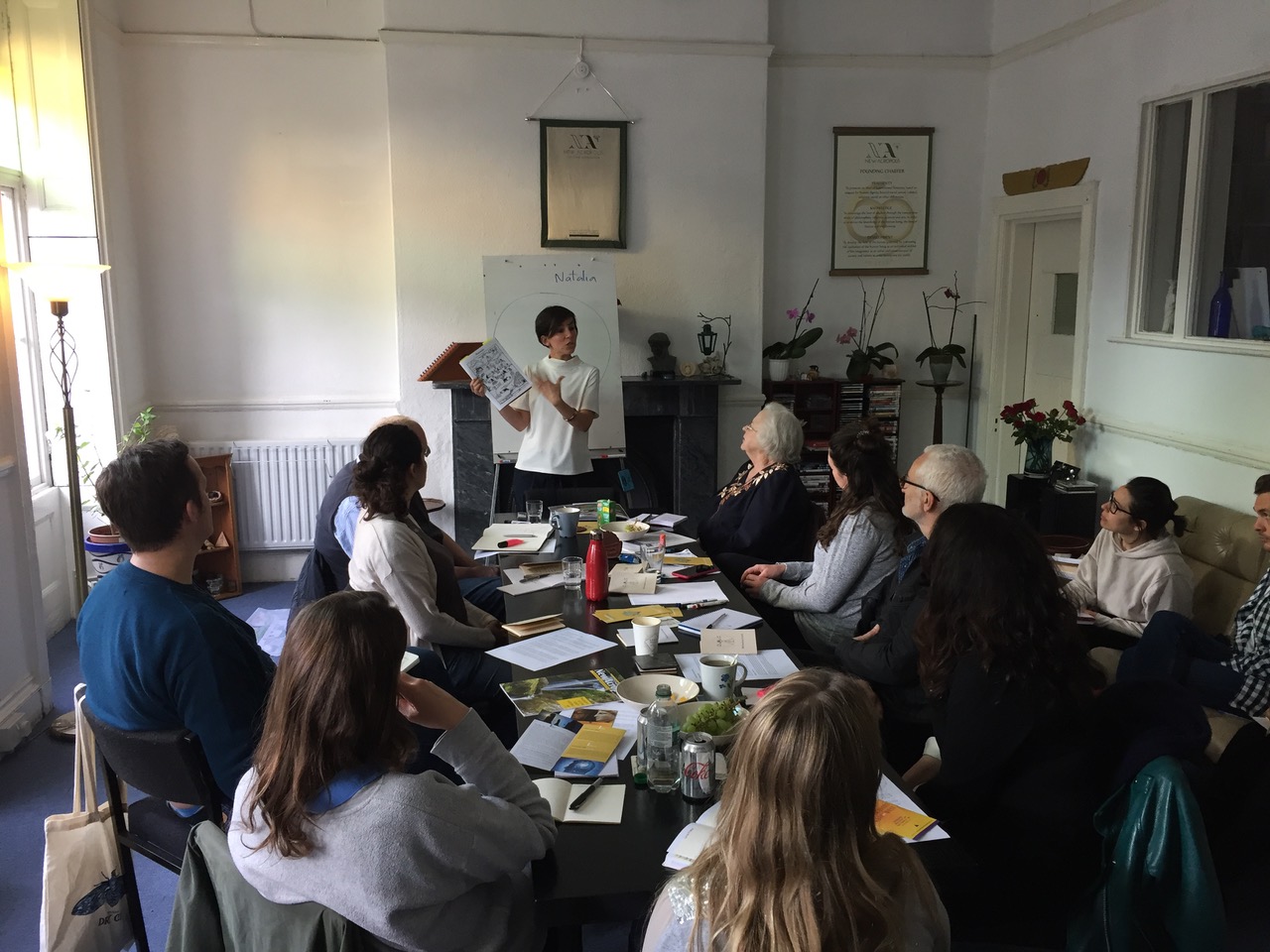 This year New Acropolis UK opened its first one-day weekend workshop 'Develop Your Inner Philosopher' – designed to be an introduction to philosophy in the 'classical tradition'. The workshop featured ideas from both Eastern and Western traditions but also offered practical take-home exercises for participants to begin working with in their daily lives.
Proceedings began with an introduction to 'principles of philosophy in the classical tradition', followed by a talk on self-reflection and an introduction to the concept of a 'philosophical journal'. Each participant was provided with a New Acropolis handmade upcycled journal to help encourage their reflections. The morning session closed with a talk on 'The Art of Living Well' with teachings and examples shared from Stoic Philosophy.
Talks were given by different speakers and both theoretical and practical aspects alternated in a harmonious flow throughout the seven-hour duration, which also featured a fantastic vegetarian buffet included as part of the workshop, so that everyone could socialize together in the school.
The afternoon began with 'philosophical perspectives' reflecting on the world around us and developing skills to analyze events in a philosophical way. Participants were then taken on a journey through Tibetan Wisdom with 'the art and science of concentration'. The penultimate session entitled 'Man, Know Thyself' took the form of guided imagination and self-discovery exercises which helped to introduce a practical awareness of the concept of 'inner life'.
To finish, workshop participants were asked to give their feedback and to recap on what they had learnt. The feedback was very positive and each individual said they had gained something of real value during the day.