Commented reading of "The Caibalion" is one of the highlights of the New Acropolis Brazil channel
The video for Chapter 1 of the series on "The Caibalion", reached over 1 million views on the New Acropolis Brazil channel on YouTube.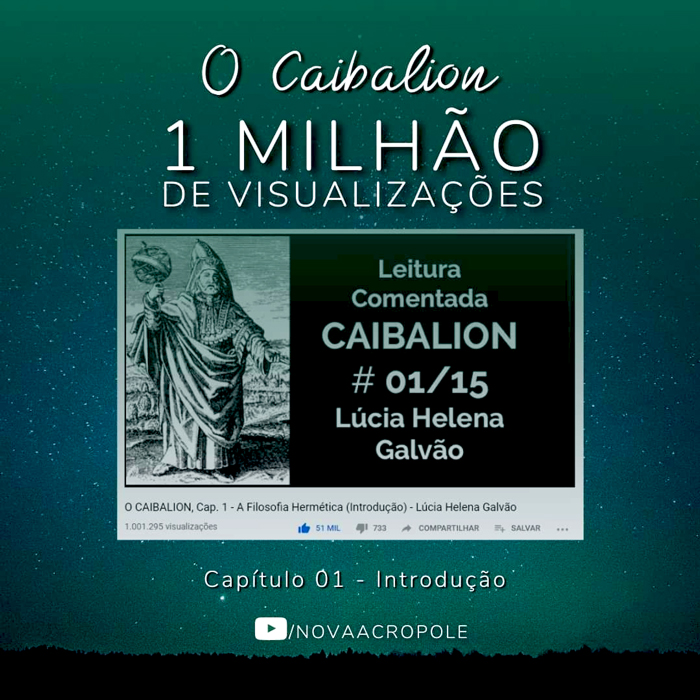 It is the first in a series of 15 videos, with the reading commented by professor Lúcia Helena Galvão of each chapter of the book, which aims to explain the 7 universal laws enunciated by the Egyptian sage Hermes Trismegisto.
The series emerged from the success of the lecture "O Caibalion", whose video was published in 2015 and is one of the great successes of views on our YouTube channel, which currently has more than 400 lectures, all produced by volunteers.
Access the full series by clicking here: https://youtu.be/KIUSFoeRw4w