Activities for World Philosophy Day (Greece)
As part of the support of the World Philosophy Day, which is celebrated every third Thursday of November with the initiative of UNESCO since 2002, New Acropolis in Greece organized a program of activities of a philosophical nature.
Athens – The Wheel of Philosophers!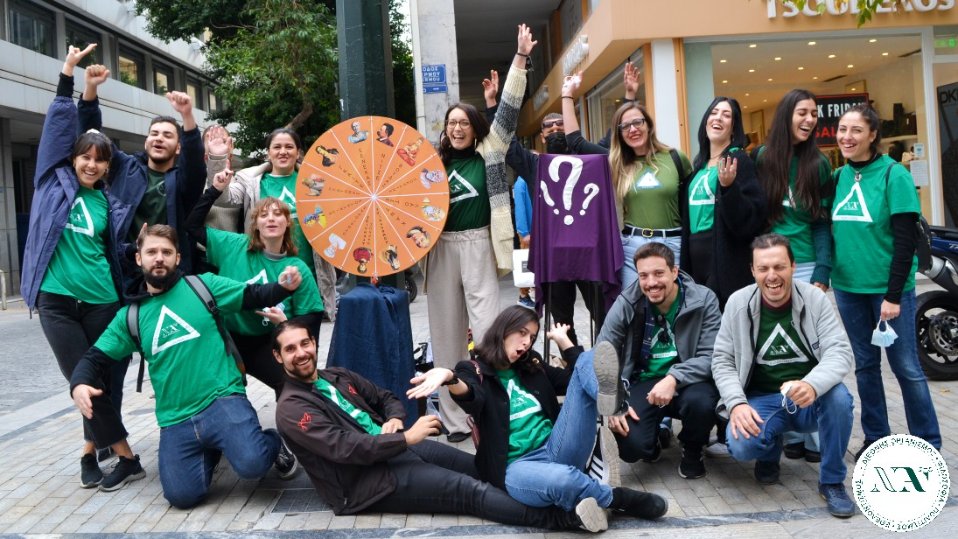 We played a street game! Passengers took a short break to turn the Wheel of Philosophers and receive a saying – message from the great thinkers of Eastern and Western civilizations
Kallithea Attica- "Book divination" on the street!
We invited the passengers in the central square of our city to a "Book Divination" game! Guided by the books of the Great Philosophers of History and with a little luck, everyone took the philosophical motto that fate had in store for him.
Piraeus Attica – You have a message!
We gave positive messages and answers about the problems of our daily life, with the help of great philosophers, to questions like, Am I free? Am I happy?Do I know myself?
Socrates, Plato, Nietzsche sent us a message to think about!!!
Peristeri Attica – The Wall of Philosophy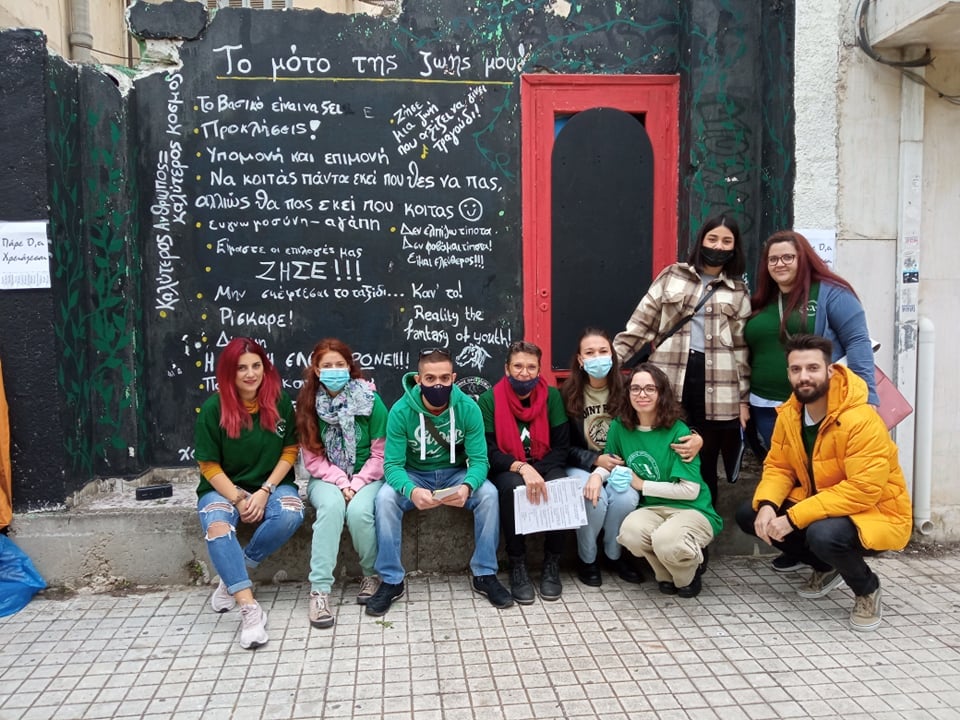 We presented an interactive event on the main pedestrian street of our neighbourhood , inviting people to leave their own mark on the Wall of Philosophy. "What is the motto of your life?"
Heraklion, Crete – "Living phrase" of Inspiration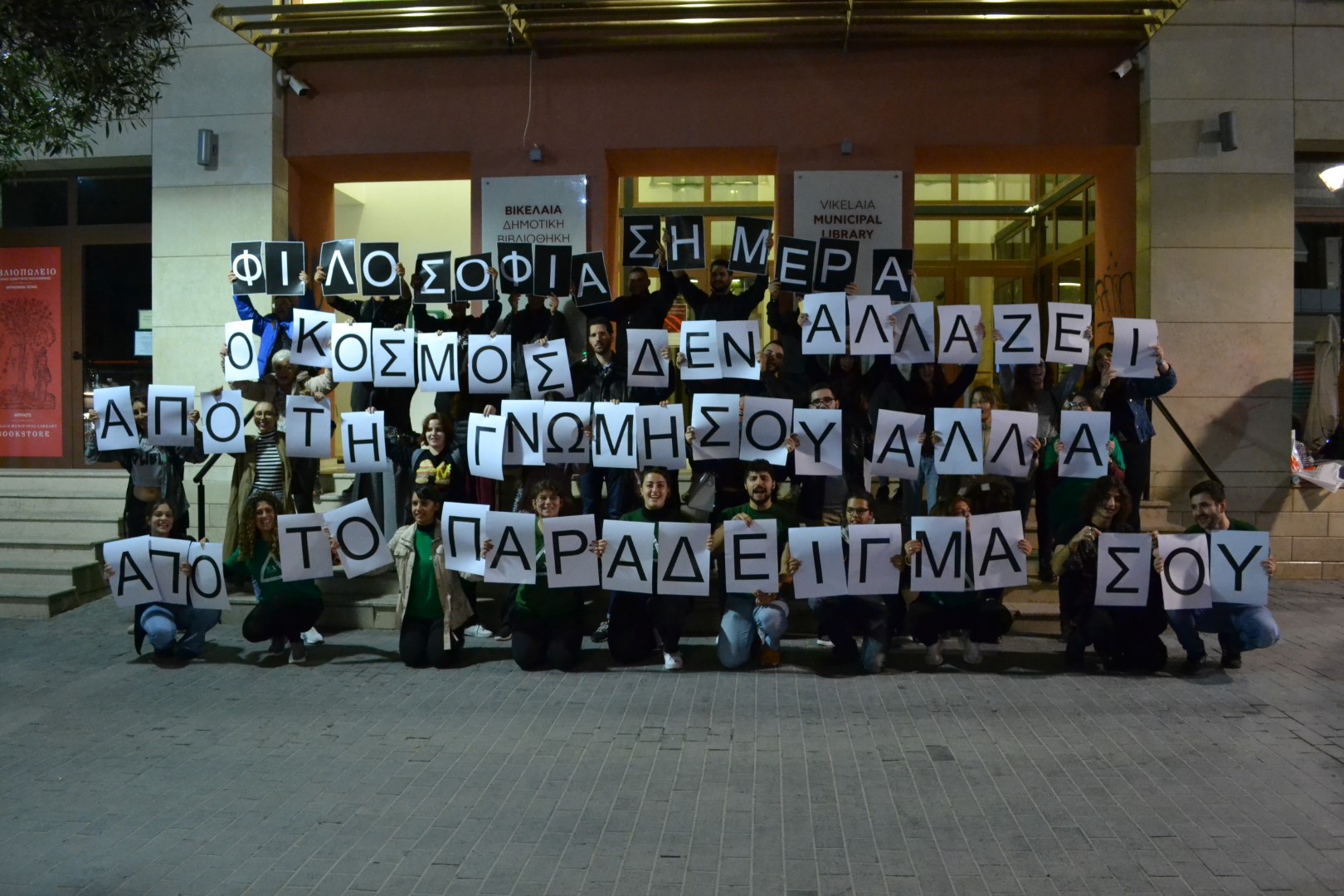 We invited our fellow citizens to turn the wheel of philosophers, take a phrase from the philosopher the wheel showed to them and be inspired by his words. Then all together we formed a living phrase made of people and we shouted it loudly "THE WORLD DOES NOT CHANGE FROM YOUR OPINION BUT FROM YOUR EXAMPLE".
Rethymno, Crete
– Escape Room
An escape room was organized in our space with the theme of escape from everyday life ….. in the world of Philosophy! Through an interactive group game we aimed at the development of critical thinking and the cultivation of imagination through contact with Philosophy.
– Volunteer Tree Planting Action
Because Philosophy is practical and is shown through actions of Love, Care and Offering when and where there is a need.
– Book divination on the beach
Randomly flipping through our philosophical books, passengers at the beach of Rethymno, they had the opportunity to "fish" the philosophical saying of the day!