Donation of Essentials to a Local Retirement Home (Cartago, Costa Rica)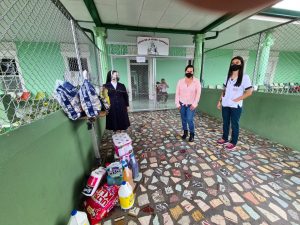 New Acropolis volunteers donated groceries collected over the course of the month to Retirement Home Asilo de Ancianos del Carmen.
Thanks to all the donations, the elderly were able to stock up on different products such as food and essential cleaning items.
The action, aligned to the SDGs (Sustainable Development Goals) Goal 2 and 3, Zero Hunger and Good Health and Well-being, is an attempt to fulfil the proposed goals as well as our commitment to create a better world where we all have the same opportunities and standard of living.