Donations and care for those who need most (Brazil)
In view of the difficulties faced in the midst of the COVID-19 pandemic, we continued social actions in several cities to help vulnerable families, raising donations and distributing food baskets.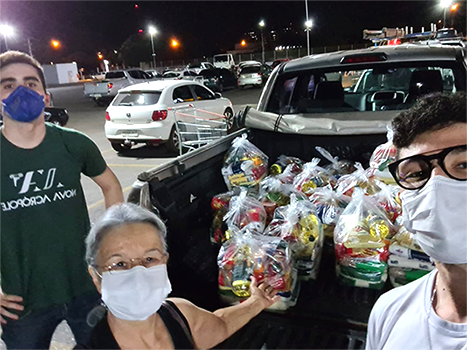 Together, the headquarters located in Fortaleza, Lago Norte, Palmas and Porto Velho collected in March the equivalent of more than 12,000 dollars. The volunteers organized the receipts and distributions to those most in need, specially families served by the social proyects that New Acropolis holds: Child for Good and IPEARTE.
With this further action, we were able to continue proving that a generous heart can mitigate many pains. We continue to believe and act together to get through this hard moment!