Festival of all colours to inaugurate the project "Parco S. Teresa, a park for everyone" (Verona, Italy)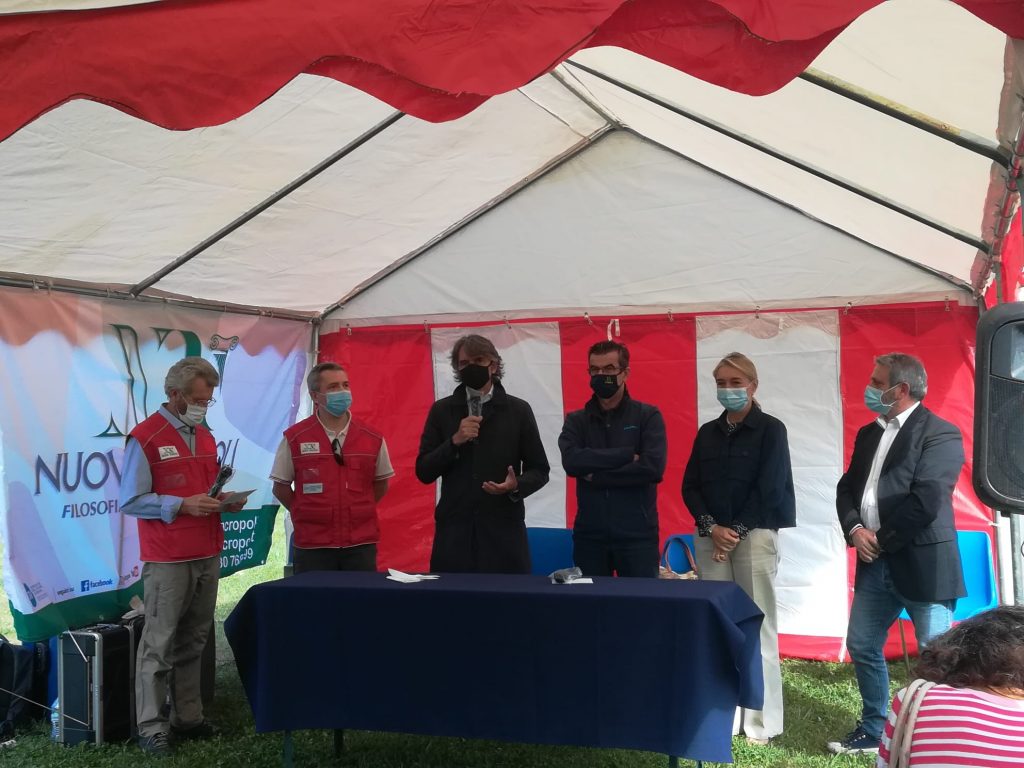 Festival at El Parco S. Teresa, which became a theatre, laboratory, playground, music stage, open-air library, kite track … In short, there were events for all tastes!
After the initiatives promoted during the summer, this celebration was the opportunity, on the one hand, to share the results already achieved with institutions and citizens, and on the other hand, to look to the future with awareness and enthusiasm.
During the morning the event was attended by the Mayor, the Councillors of Gardens and Culture and the President of the Fifth District, who had accompanied and supported us in this project from the beginning. In the afternoon there was a program that featured many different activities for all audiences: games – including philosophical ones – animated readings and many workshops: kites, music and percussion, body language, etc.
The day ended with a theatrical performance put on by the Pungiglione theatre, which staged the "History of Bee", a show to publicize the role and importance of bees.
This festival transformed the park into a space for dialogue, exchange and laughter. Our mobile library and a splendid sun contributed to the success of this special day.