New Acropolis 3rd Trek (Portugal)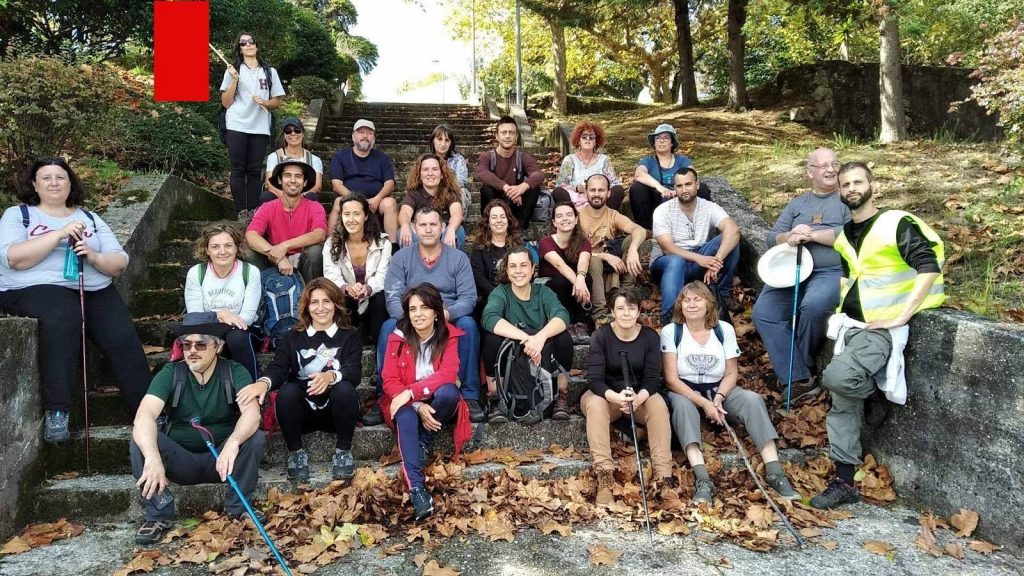 After the postponement resulting from the pandemic, the volunteers of New Acropolis Portugal were able to hold their Trek III. These treks have been held since 2018. This year it covered the lands of the Aveiro region.
The Piedra Escrita of Serrazes, the Painted Dolmen of Antelas and the Castro of Romariz, were some of the places visited during these days that aim to make known some of the magical places of Portugal.
After visiting the Feira Castle, whose first documentary reference dates back to the 12th century, the last day was spent in the plains of the Freitas Mountains, home to one of the rarest and most interesting geological phenomena in the world, the parideras stones, a set of granitic rocks with ovoid protuberances that end up falling over time.
At dusk and with the last rays of sunlight, the participants of the event visited the Portela Dolmen, an archaeological site located in the center of the Freitas plateau, where this magical journey came to a close.