Nike: a reading and research circle for senior citizens (Peru)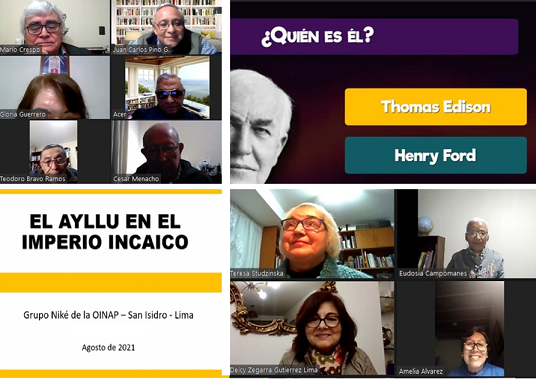 The Niké culture circle meets weekly to learn about and share topics pertaining to history, poetry, music appreciation and mental dynamics, with a philosophical approach to the meaning of life.
We are currently celebrating three uninterrupted years of activity and having overcome the great challenge of transferring to virtuality.  In this way, our members can continue to develop their cognitive abilities in a space of companionship and enjoyment.