Once Again Taking Care of the Ripoll River (Sabadell, Spain)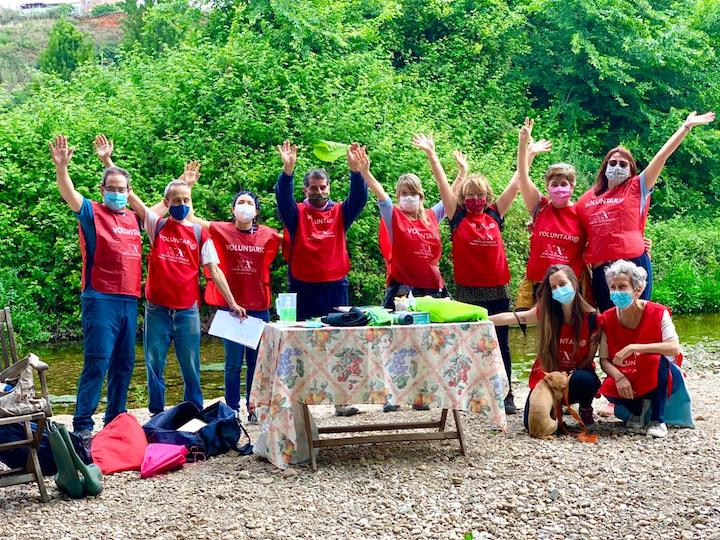 On the occasion of International Mother Earth Day, a group of volunteers from NA
Sabadell resumed the cleaning of the Ripoll River that stretches through Sabadell.
With great enthusiasm this activity resumed with assistance from a greater number of volunteers,
as the state of emergency from the COVID pandemic lifted.
This was a networking activity with the Ríos Project, with which NA Sabadell has been collaborating since 2008. This project was initiated by the Habitats Association, a non-profit organization that,
since 1997, has been working to bring people closer to rivers and streams.
The Rivers Project is based on three fundamental pillars:
– the importance of environmental education to better understand aquatic ecosystems
– the collaborative work of volunteers who are responsible for a stretch of the river at the local level
– the promotion of citizen participation as a fundamental tool that leads us toward a more sensitized and trained society, in order to take action to protect and improve these ecosystems.