Online seminar: The Mystery of the Templars (Belgrano, Argentina)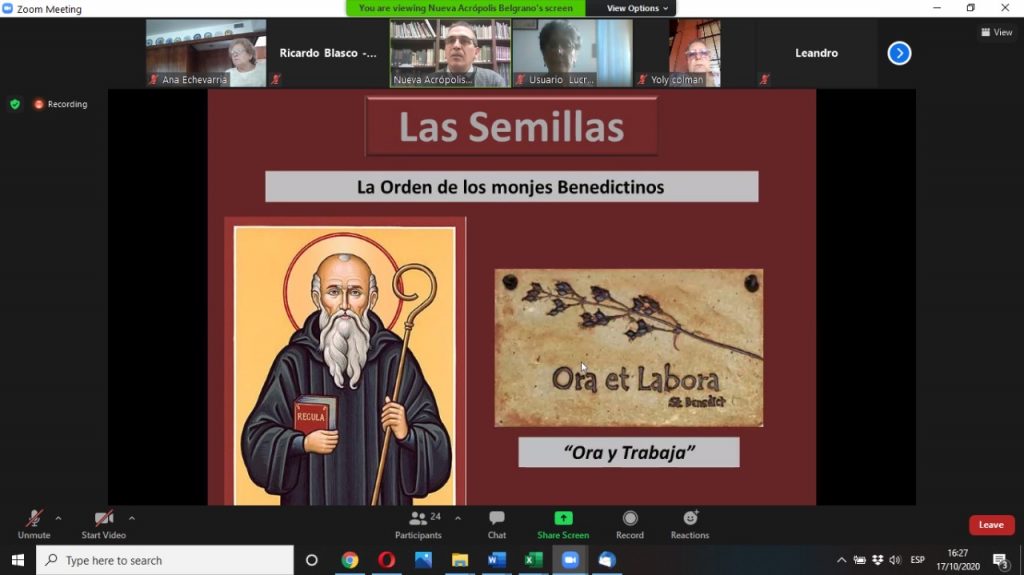 The Belgrano Center of New Acropolis, presented through a virtual platform the online seminar 'The Mystery of the Templars'.
Professor Ramiro Betancour addressed the Mystery of the Templars, an order of warrior monks that arose in the midst of a dark period such as the Middle Ages,
whose aim was to protect the life of pilgrims heading to Jerusalem.
What was the Order of the Knights Templar? How did they become the most powerful institution of their time? And how did they end up being persecuted and attacked by the very Church they
were defending?
Their profound knowledge of art and science, skills, great religious vocation and revolutionary ideas, considered advanced for their historical moment, generated great curiosity and were topics addressed in the seminar.