Online art workshops bring hope and inspiration (Brazil)
After a year of pandemic, the headquarters of the New Acropolis Brazil continue to reinvent themselves to be with their students and the public, albeit physically distant.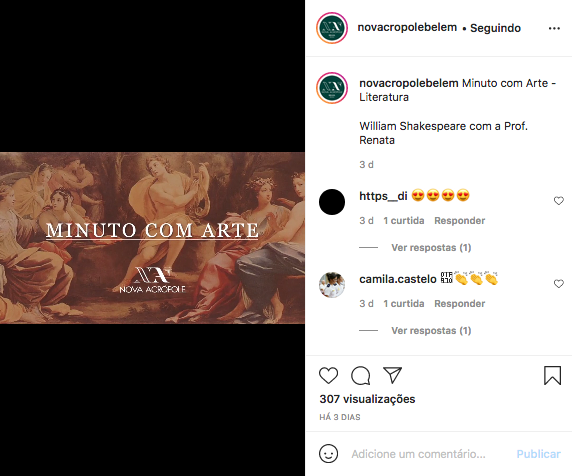 Due to the social isolation amid the COVID-19 pandemic, the headquarters of Belém and Fortaleza city have been promoting some special artistic activities for students and the general public, in order to keep in touch with people and inspire them in this moment of so many uncertainties and losses.
At the Belém school, the meetings called "Minute with Art" are broadcasted weekly on the school's Instagram @novaacropolebelem. They are short videos, of a maximum of ten minutes, where the school brings through art (literature, dramaturgy, music) reflections on life and its mysteries, bringing comfort to the soul and recharging our batteries to continue with the toil of the days in favor of our development. Around 20 people are present in each live moment, and the subsequent views on the school's Instagram reach hundreds.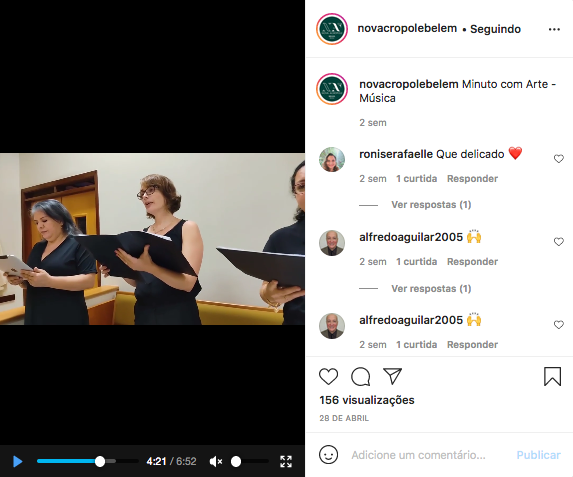 At the headquarters in Fortaleza city, students are offered weekly moments of artistic appreciation, contemplating all types of arts in their presentations. They are thirty minute meetings, with an average of twenty students participating. Some meetings bring recorded materials, and others count with live presentations, bringing a good interaction moment among students. On their Instagram @acropolefortaleza, the school also shares posts for the general public, such as: "Wednesday with Art" and "Poetic Monday", small pills for artistic tasting.