Online season of the Helena Blavatsky play concluded (Brazil)
After the success on digital platforms, the play "Helena Blavatsky, Voz do Silêncio" returned in the online version for a short season in March/2021, and was seen by more than 4 thousand people from Brazil and other parts of the world on this opportunity. The show reveals a little about the knowledge and person of the philosopher Helena Petrovna Blavatsky, played by actress Beth Zalcman in a monologue, with text by the philosopher and New Acropolis' professor Lúcia Helena Galvão and staged by Luiz Antônio Rocha.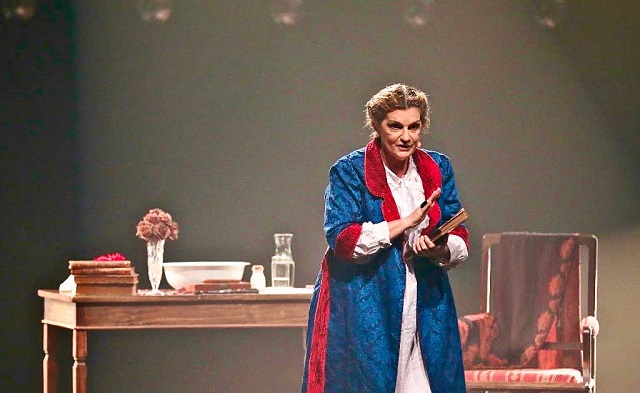 Known for confronting the orthodox currents of science, philosophy and religion, Blavatsky was one of the most notable figures of the late 19th century. The Russian writer was above all a tireless searcher for ancient and timeless wisdom, revolutionizing human thought and making it indispensable in modern thought.
The setting proposed a dramaturgy inspired by the concept developed by the artist Leonardo Da Vinci in his works, known as "sfumato", that is, without lines or borders, which corroborates the philosopher's idea: "The line that separates you exists only in yours minds ".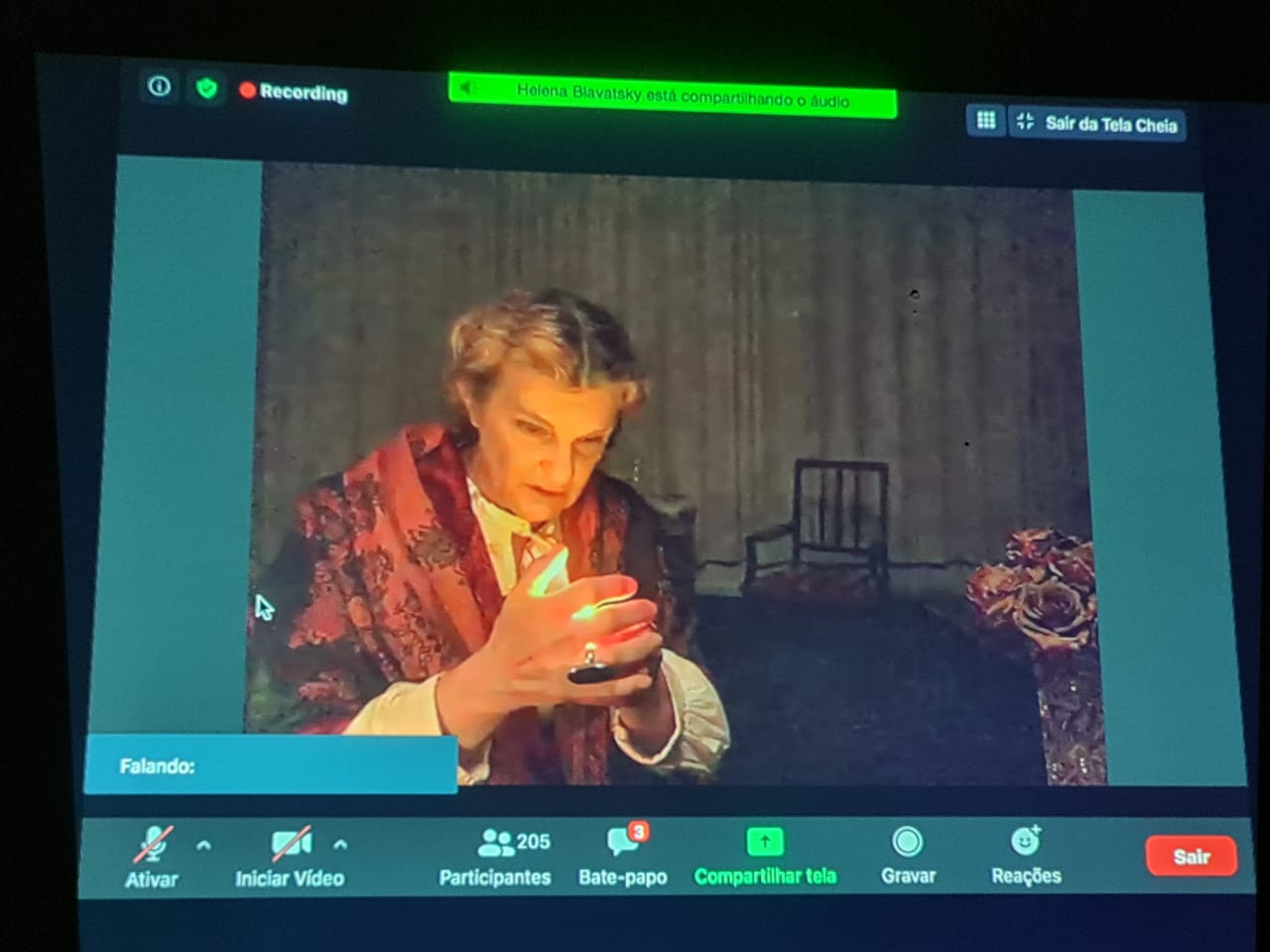 The starting point for art direction, scenery and costumes was based on some paintings by the impressionist artist Édouard Manet, who translates with beauty the solitude of this last moment of Helena's life.
The monologue snatched expert critics and public opinion and had all the shows sold out in the first season, breaking boundaries and being seen around the world.
Part of the Ticket Office (20%) was earmarked for the social programs Child for the Good and IPEARTE, which benefit children and young people in socially vulnerable situations in the suburbs of the Federal District and Belém, respectively, and are maintained by New Acropolis Brazil.
More information: https://criancaparaobem.org.br
Original text of the play: Lucia Helena Galvão
Interpretation: Beth Zalcman
Staging: Luiz Antônio Rocha
Set and Costumes: Eduardo Albini Lighting: Ricardo Fuji
Assistant Director: Ilona Wirth
Visagism: Mona Magalhães
Photos: Daniel Castro and Marlon Maycon
Movement consultancy (gestures): Toninho Lobo
Technical Operator: Toninho Lobo
Partnership: New Acropolis
Direction: Beth Zalcman and Luiz Antônio Rocha