Online talk: The symbolism of The Little Prince (Argentina)
The Belgrano branch of New Acropolis, developed through a virtual platform the online talk: The Symbolism of The Little Prince.
Professor Gustavo Porras addressed this poetic story narrated in an extraordinary way by Antoine de Saint-Exupéry, the important teachings about the human being, life and the journey of the soul.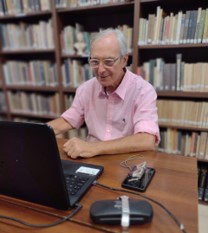 The Little Prince is undoubtedly one of the most famous and beloved novels. In a few pages and with a very simple story, suitable even for children, it immerses us in the fantasy world of this young and friendly prince, taking us on a journey through his life and adventures.