Public reading of "Don Quixote" (Bilbao, Spain)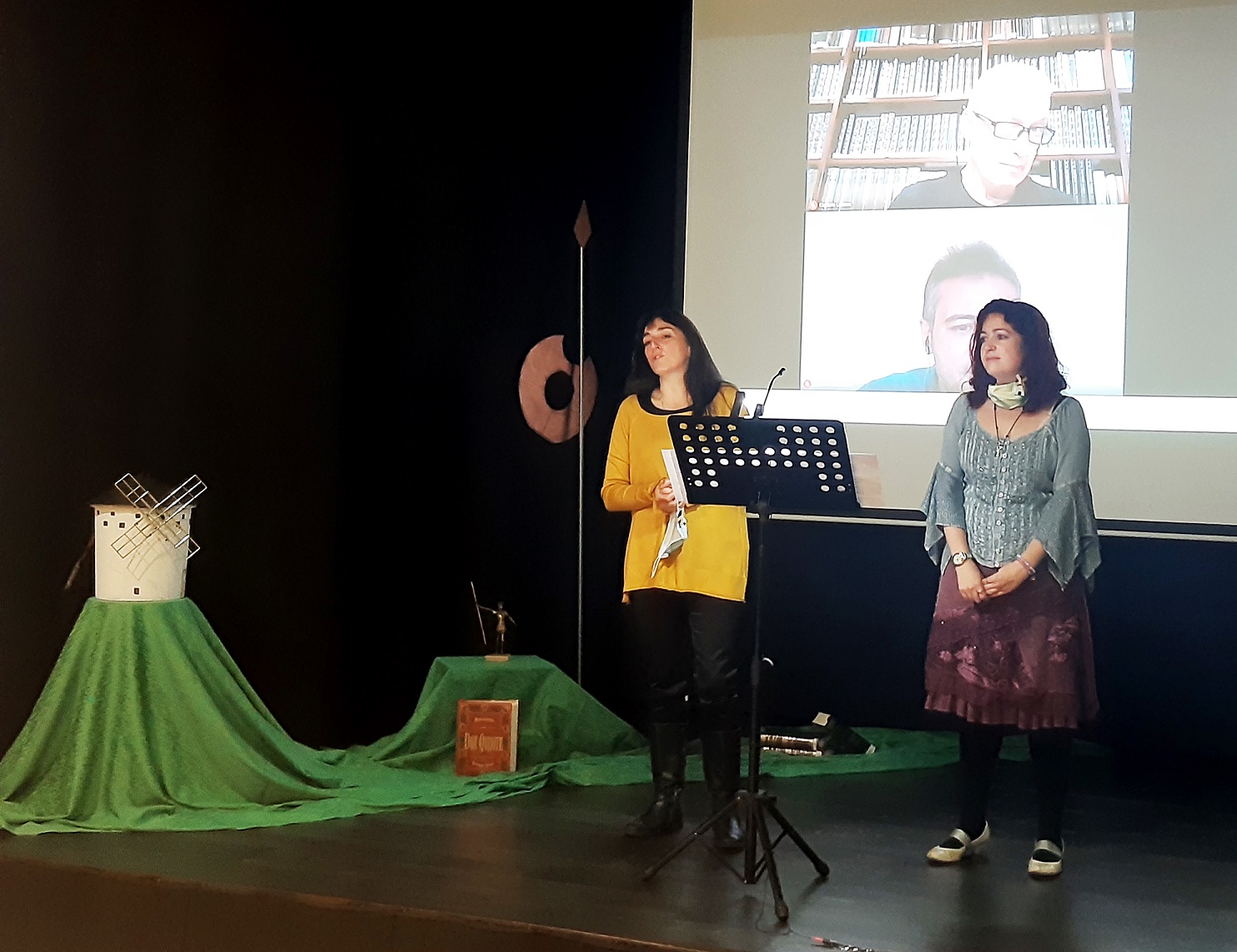 On the occasion of International Book Day, Espacio Luzarra celebrated, for the sixth consecutive year, the public reading of Cervantes' classic Don Quixote. In this edition, chapters XXVIII and XXIX were read.
The event was led by Leticia Darriba and Yolanda García, volunteers of the artistic-cultural association. This year we opted for the mixed modality: face-to-face and online. They were combining the reading between those present in the room and those connected by video conference.
The participants wore a pin in the shape of a windmill as an identifying image of the event, which they placed on their masks. As a farewell, all the attendees were invited to the next edition.