Philosophy Workshop: Marcus Aurelius. How to overcome adversities (Braga, Portugal)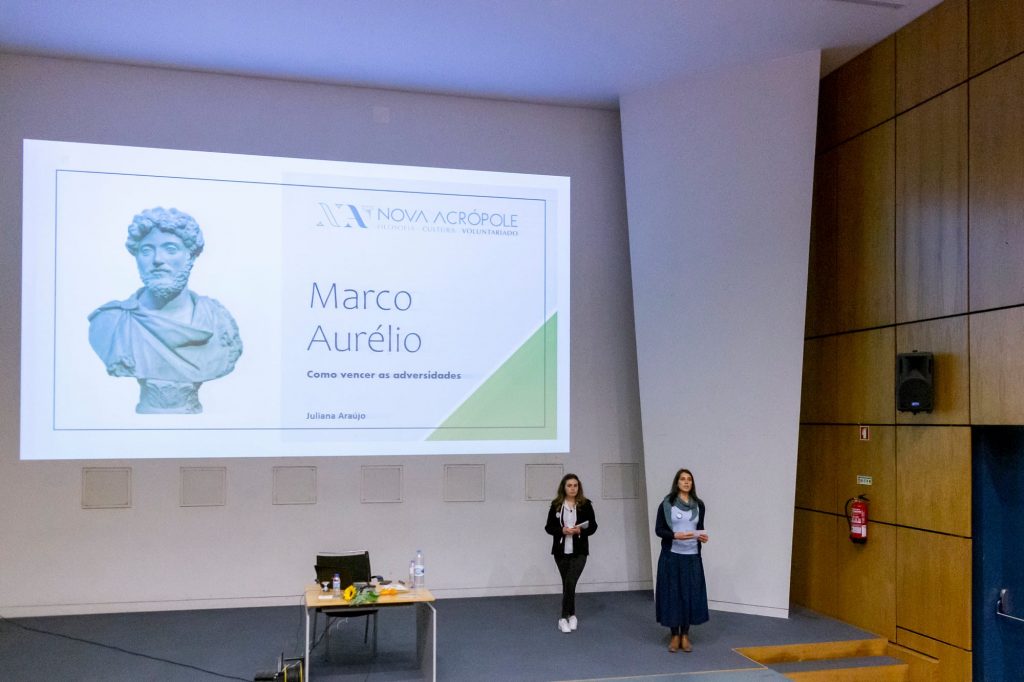 New Acropolis in collaboration with the Municipality of Braga, and in the framework of the project Philosophy in Museums, held a philosophy workshop at the Regional Museum of Archaeology D. Diogo de Sousa, entitled "Marcus Aurelius. How to overcome adversities". This was broadcasted live on social networks.
Presented by Juliana Araújo, member and volunteer of New Acropolis Braga, this event brought us the life, thoughts and reflections of Marcus Aurelius, immortalised in his book known as Meditations.
We approached Stoicism, a philosophy that, although it originated in Athens, it was in Rome where it flourished and had in Marcus Aurelius the last famous Stoic philosopher of antiquity. We continued by recalling one of the worst plagues in the history of Europe, which was known by his own surname, the Antonine Plague, and which Marcus Aurelius faced in the last 14 years of his rule.
We ended by interpreting several of his thoughts and drawing parallels with similar concepts in Eastern philosophy.
This activity was a contribution to encourage every human being to know himself, through the life of a character of the stature of Marcus Aurelius.