The Practice of Philosophy for a Better Daily Life (Lyon, France)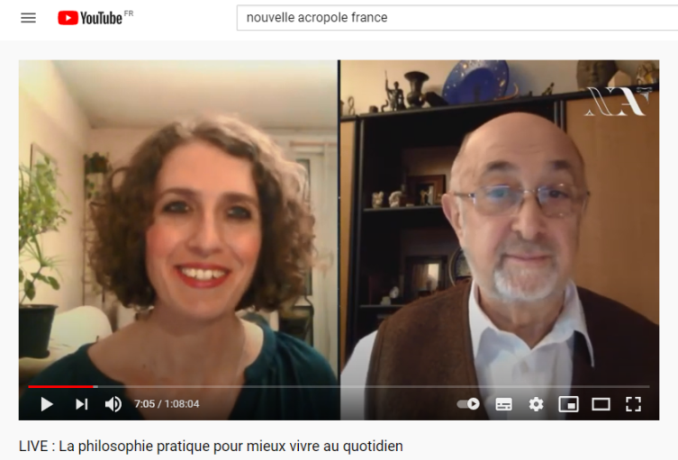 New Acropolis Lyon hosted a lecture by Fernand Schwarz, philosopher and writer, entitled: "The practice of philosophy for a better daily life".
This lecture, initially planned as a face-to-face event for the Lyon audience, was held online and streamed live on FaceBook and YouTube.
An audience of more than 280 people watched the lecture live. The video is available for free on FaceBook and YouTube.
Fernand Schwarz introduced the keys of Eastern and Western philosophies to develop serenity in everyday life. From Buddhist concentration practices to the spiritual exercises of the Stoics, philosophers have historically exercised the power of their minds over the problems of the soul. Today we are rediscovering the benefits of these practices to better respond to the difficulties of daily life and to develop inner serenity.
Watch the lecture on YouTube: https://youtu.be/c2mPxm8ApX8?t=13