"Worlds elsewhere" – Exceptional conference by Trinh Xuan Thuan (Paris, France)
New Acropolis Paris had the great honor to welcome, in collaboration with cultural center La Passerelle, the astrophysicist and writer Trinh Xuan Thuan for an exceptional conference on the occasion of the release of his latest book "Worlds elsewhere".
It is in the form of exchanges with Fernand Schwarz – anthropologist, philosopher, writer and founder of New Acropolis in France – that he shared with us his research on our galaxy, what it potentially hosts and what this quest can bring us.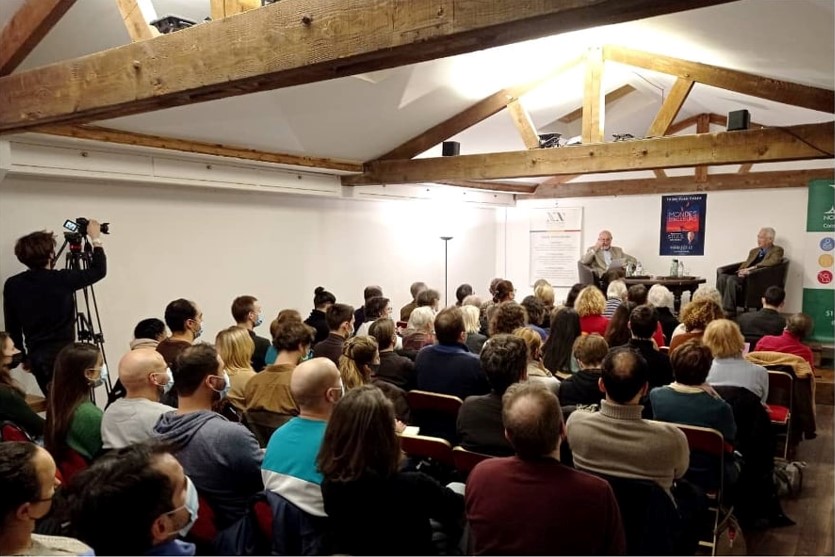 "Going in search of exoplanets and extraterrestrials is also going to meet ourselves. If one day the ominous silence of the cosmos is finally broken, it will, in my opinion, mark the greatest turning point in the history of mankind. The certainty of no longer being alone will finally make us feel the specifics of the human condition. "
This exceptional evening ended with a signing session and discussions with our two speakers.
Many thanks to Trinh Xuan Thuan and Fernand Schwarz for their presence and their teachings.