Award ceremony of the '22nd Short Stories and Poetry Contest' (Santa Ana, El Salvador)
The New Acropolis International Cultural Organization announced the 22nd Short Story and Poetry Contest winners, this year with the theme "Friends of the Earth". The event was held in the auditorium of the Autonomous University of Santa Ana, UNASA.
"We want young people to express their feelings in a positive way through writing and values, we motivate them to never give up and pursue their dreams, there are always opportunities to get ahead," said Alma Roxana Rodriguez, director of the Santa Ana Centre of New Acropolis.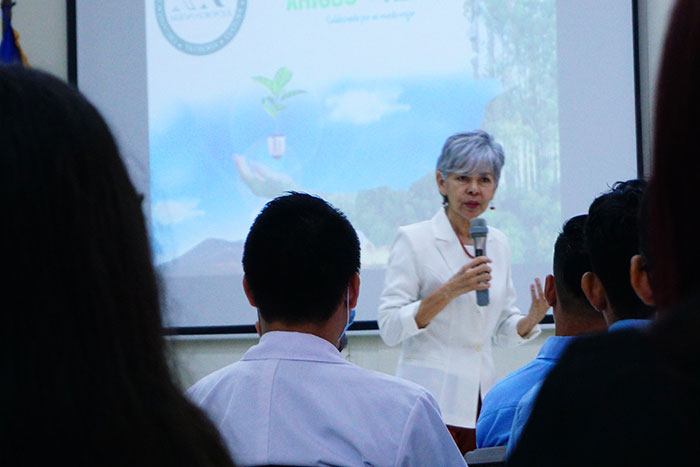 Además, habló de las empresas que han respaldado el certamen como es UNASA, quien ha concedido becas para los ganadores, y otras instituciones que año tras año apoyan el Certamen con patrocinios. Por otro lado, este año también se tuvo el acompañamiento de poetas como jurados del Certamen, tal es el caso del escritor Mario Zetino y el Licenciado Gustavo Solís. 
Una vez más Nueva Acrópolis y UNASA trabajaron conjuntamente para motivar a los jóvenes bachilleres del occidente del país para que a través de la poesía y literatura tuvieran la oportunidad de ganar becas universitarias.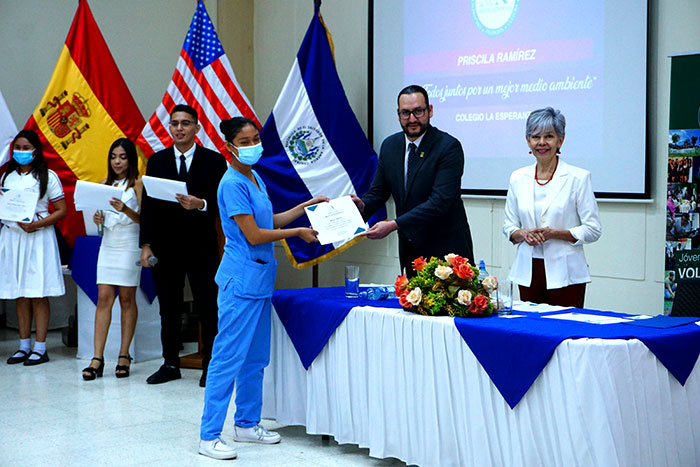 "Para UNASA es una satisfacción poder contribuir a la cultura del país y a la formación profesional de los bachilleres, como academia creemos en los jóvenes, es por eso que apoyamos el certamen, es una alianza de 22 años en la cual se han entregado todos los años 6 becas para que tengan acceso a educación de calidad", destacó David Núñez, Decano de la Facultad de Ciencias Sociales de UNASA.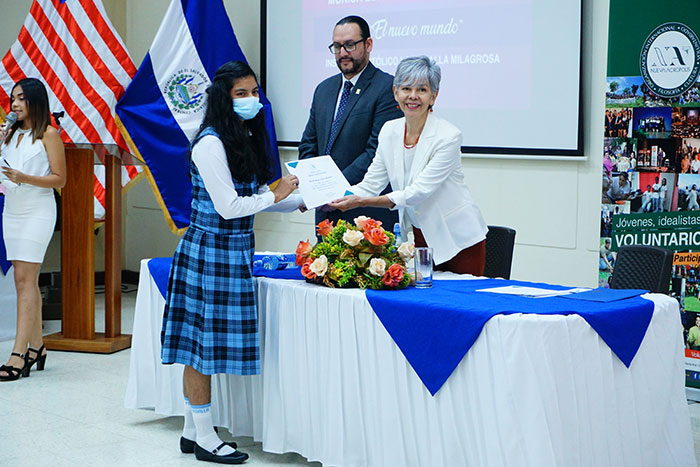 Los premios para los ganadores fueron:
Primer lugar: $200 en efectivo, beca de estudios superiores en UNASA y diploma de participación.
Segundo lugar: $125, beca de estudios superiores en UNASA y diploma de participación.
Tercer lugar: $60, beca de estudios superiores en UNASA y diploma de participación.
Los ganadores fueron: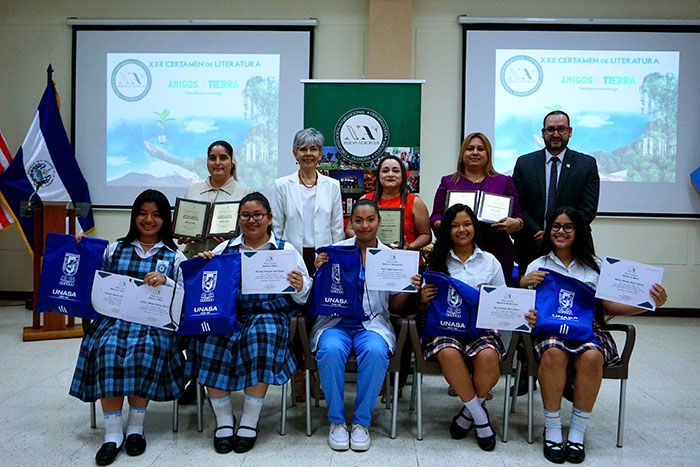 A través de este certamen Nueva Acrópolis y las demás instituciones involucradas buscan promover la práctica de valores y principios mediante la literatura y despertar en los participantes el gusto por la misma, así como también fomentar la educación superior en la juventud.