Celebration of International Mother Earth Day (Lima, Peru)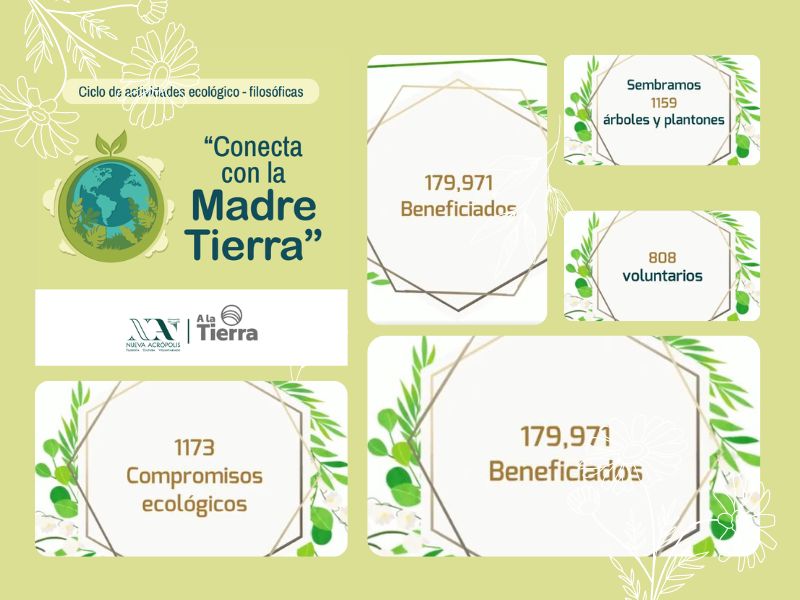 New Acropolis volunteers carried out various ecological actions and awareness-raising talks on environmental care throughout the country in a series of activities entitled "Connect with Mother Earth".
Through various ecological workshops:
We managed to plant 1159 trees and seedlings,
We obtained 1173 ecological commitments,
We carried out 28 awareness-raising talks.
We benefited 179,971 people
Happy to contribute to the protection of our planet, we share some moments of "Connect with Mother Earth" throughout Peru!
View here:  video