Cleaning on the go: El Regato (Bilbao, Spain)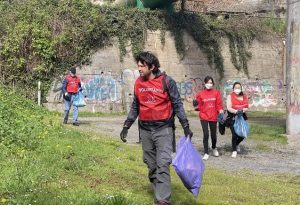 Volunteers from New Acropolis Bilbao, once again gathered to remove polluting debris in the area of El Regato.
The route, which runs along the water, was dotted with plastic bags along the banks of the reservoir, in addition to some places where garbage of all kinds had been deposited.
Volunteers spent the morning cleaning up this recreational area, which has become a favorite place among the residents of Baracaldo. An action to contribute to the care of the planet, a token of gratitude for all that it gives us.