"Connect to understand" – a creative workshop on communication, social integration and symbol embodiment (Maribor, Slovenia)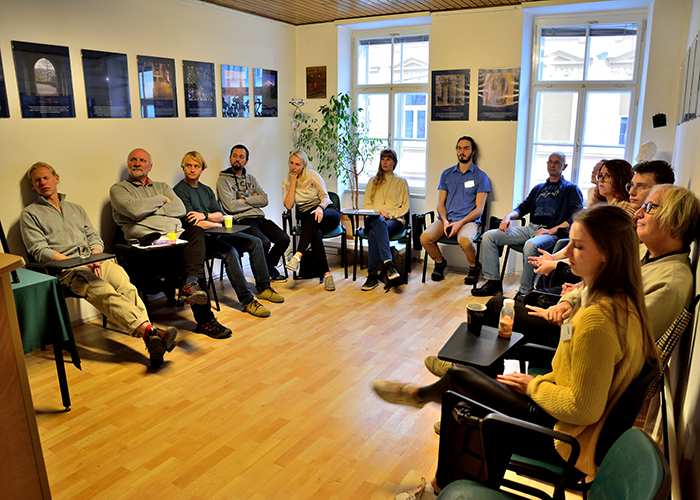 What is the key to successful conversation? How to truly understand others? Or even how to explain and understand the unexplainable? Even words most neatly used are often too rough to describe what we think or feel. To fully comprehend the meaning, getting in touch with the essence is necessary.
On Saturday, November 19th, New Acropolis Maribor held a workshop on communication, as a part of World Philosophy day 2022 commemoration. Attendants were developing their abilities yet unknown, by forming messages and discerning the deepest meaning behind them. By reflecting basic philosophical principles in practical exercises, we explored the power of symbols on different levels of communication: from physical, to psychological and last but not least – intuitive perception.