International Earth Day: a varied program in honor of Gaia (Oeiras-Cascais, Portugal)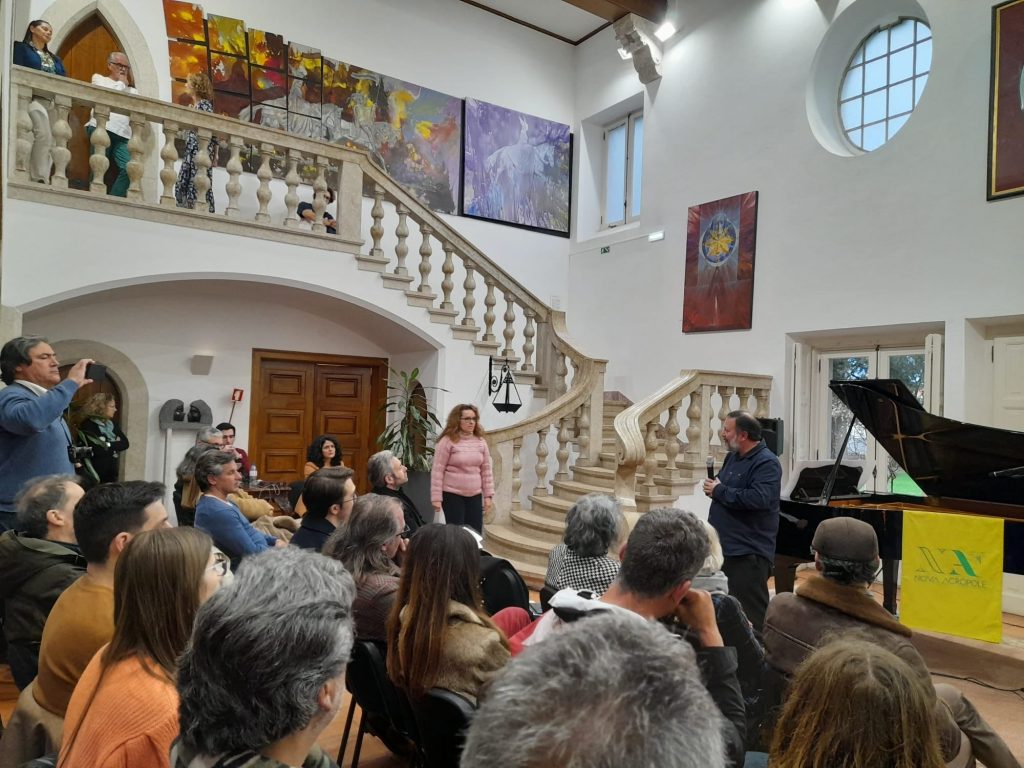 The event took place at the Palácio dos Aciprestes, in Linda-a-Velha, and was supported by the Oeiras City Hall and the Marquês de Pombal Foundation, which provided the space.
This commemorative day aimed to raise awareness of current environmental problems and is the result of New Acropolis' adherence to the challenge launched by the UN, at a global level, which invites all people to reflect on this issue.
Professor Paulo Loução, Director of New Acropolis Oeiras-Cascais, started the activity by presenting the lecture entitled "Is the Earth a Living Being?".
The main idea was that Nature is not a dead machine that works robotically, but a living Being, a macro-bio that establishes inter-aid relationships and dynamic adjustments, keeping itself in constant evolution. Another focus was the need for Man to pay more attention to Nature's own rhythm. It is necessary to reconnect with Mother Earth, making our vision of the world more spiritual and less materialistic.
The event continued with an excerpt from an interview with scientist Stephen Harding, where the researcher emphasizes the idea that just as Man uses his mechanical and rationalistic mind to organize multiple tasks, he can, as ancient cultures used to say, use another type of mind, which is more connected to imagination and intuition.
Then, the pianist Jorge Fontes delighted the audience with the interpretation of some pieces by Robert Schumann, Frédéric Chopin and Franz Liszt, interspersed with a beautiful performance by the Orpheu Arts Group, which reinterpreted the text "Terra", by philosopher Delia Steinberg Guzmán.