New Acropolis participates in the launch of the Public Ministry's Na Moral Program (North Brazil)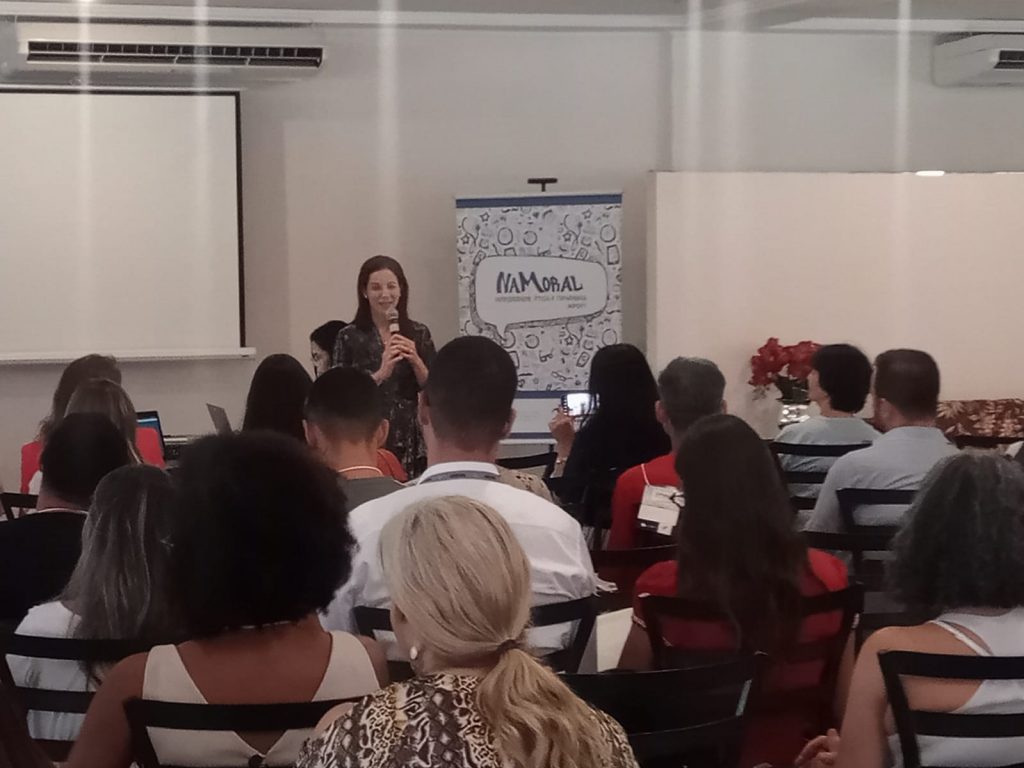 The North Brazil section of the New Acropolis Organization participates in the new phase of the Na Moral Program promoted by the Public Ministry of the Federal District and Territories – MPDFT in public high schools in Brasília.
The project was created to present the school community with an experience of citizenship, ethics and social participation. In 2019, the first phase was carried out and now, after a period without face-to-face activities due to the pandemic, it returns with new activities.
In this second semester of 2022, 18 schools will be participating in a kind of competition and, among its objectives, is the goal of making students aware of the reasons why it is good for everyone to adopt ethical behavior, respect what is collective, observe and protect laws and social rules.
Launch 2022
The first face-to-face activity of this new phase was a meeting between MPDFT managers, partners, teachers and volunteers in carrying out the activities. The event took place on August 9, at the MPDFT Association. The National Secretary for Institutional Relations of the New Acropolis Brazil North Division, Melissa Andrade Costa, spoke to those present about the importance of the Educating process and the exercise of awakening internal potential that we all have.
"We need to wake up to wake up the other. Every human being has a degree of happiness, but sometimes we can't express it. When we lose ourselves with rudeness, with dishonesty, for example, we lose something of ourselves. Philosophy shows that there is a science, a methodology and a path for us to find the meaning of our lives", he said.
"We intend to create changes in favor of a more just, fraternal and participatory society", highlighted the Attorney General of Justice, Fabiana Costa.
"Moral capital, moral musculature, does not develop without renunciation and intentionality. It is a process of daily learning and improvement.
Na Moral is an invitation to take responsibility for the changes we want. The game does not provide ready-made answers, because we only believe in lasting change from the inside out. That's why we present only one methodology for more conscious reflections and choices", explained attorney Luciana Asper.
Representatives of the State Department of Education of the Federal District, the University of the Federal District (UDF) and SEBRAE-DF also participated in this event.
Na Moral 2022 activities start in September. At this stage, volunteers from New Acropolis will be contributing content for teaching materials and with reflection meetings on virtues for family and school educators of young people.