North American Indians Ecology (Croatia)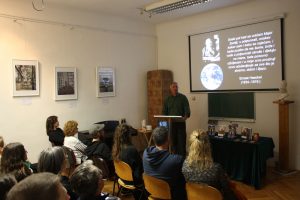 On the occasion of the Earth Day the New Acropolis given a lecture on the North American Indians ecology. In this lecture, the idea of living with nature that the peoples of North America had was discussed. For them, everything was alive and interconnected, from grains of sand to stars. The role of man was to help maintain that harmonious connection.
As this year marks Earth Day at the same time as Book Night, two editions of the New Acropolis were also presented: Charles A. Eastman – The Childhood of an Indian Boy and John G. Neihardt – Black Moose Speaks.