What about truth ? World Philosophy Day (Paris, France)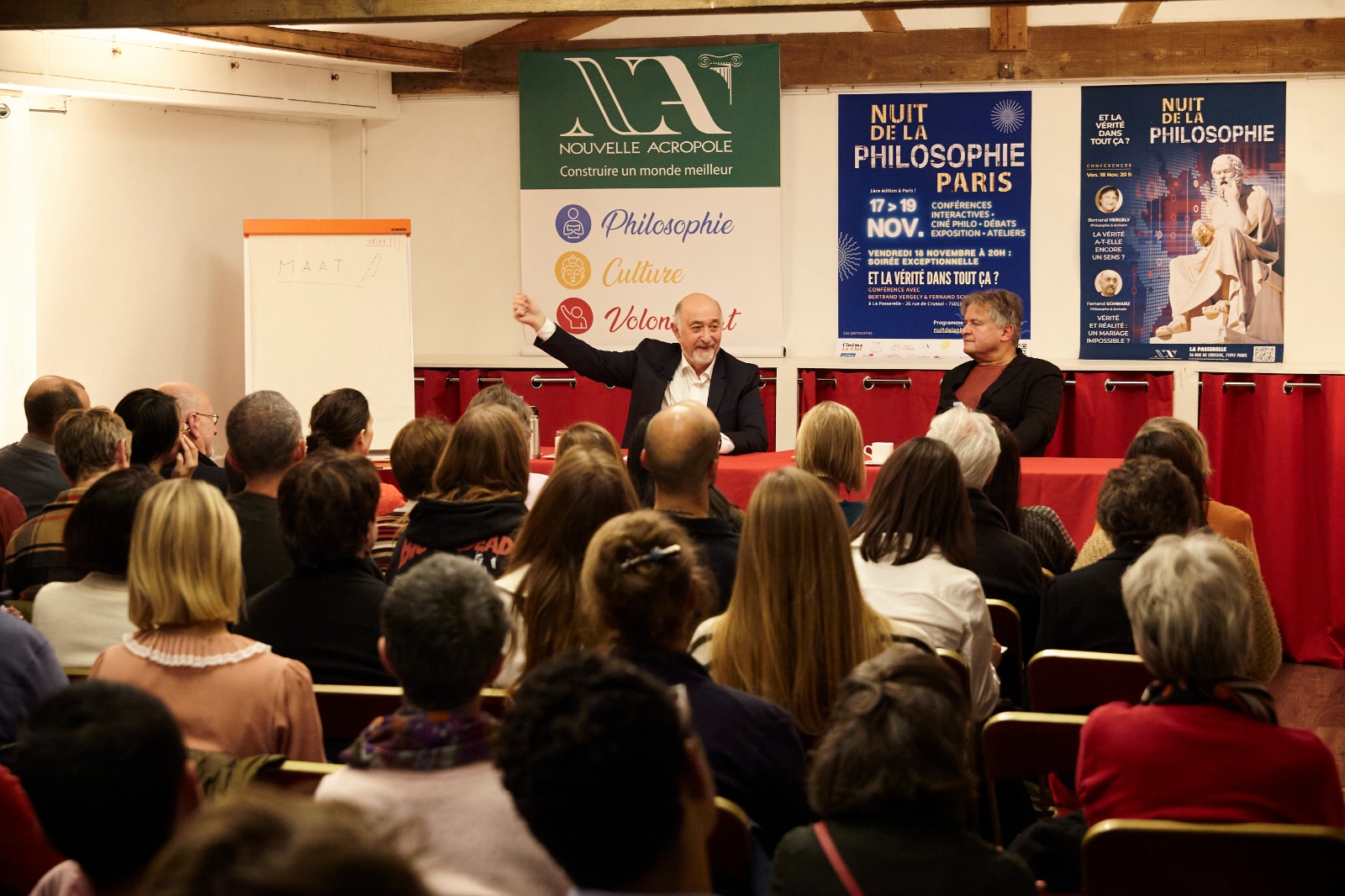 On the occasion of World Philosophy Day, and as part of the 1st edition of the "Night of Philosophy Festival" in Paris, the association New Acropolis Paris invited two renowned philosophers, Bertrand Vergely and Fernand Schwarz, for an exceptional evening on Friday, November 18, 2022.
They both shared their meditation on truth with over 100 participants.
Truth raises multiple questions. Two topics were addressed: Truth and Reality? and the meaning of truth?
Exchanges were made with questions and answers that show that Parisians are in search of philosophy!