What's the meaning of our eco-activities? (Volgograd, Russia)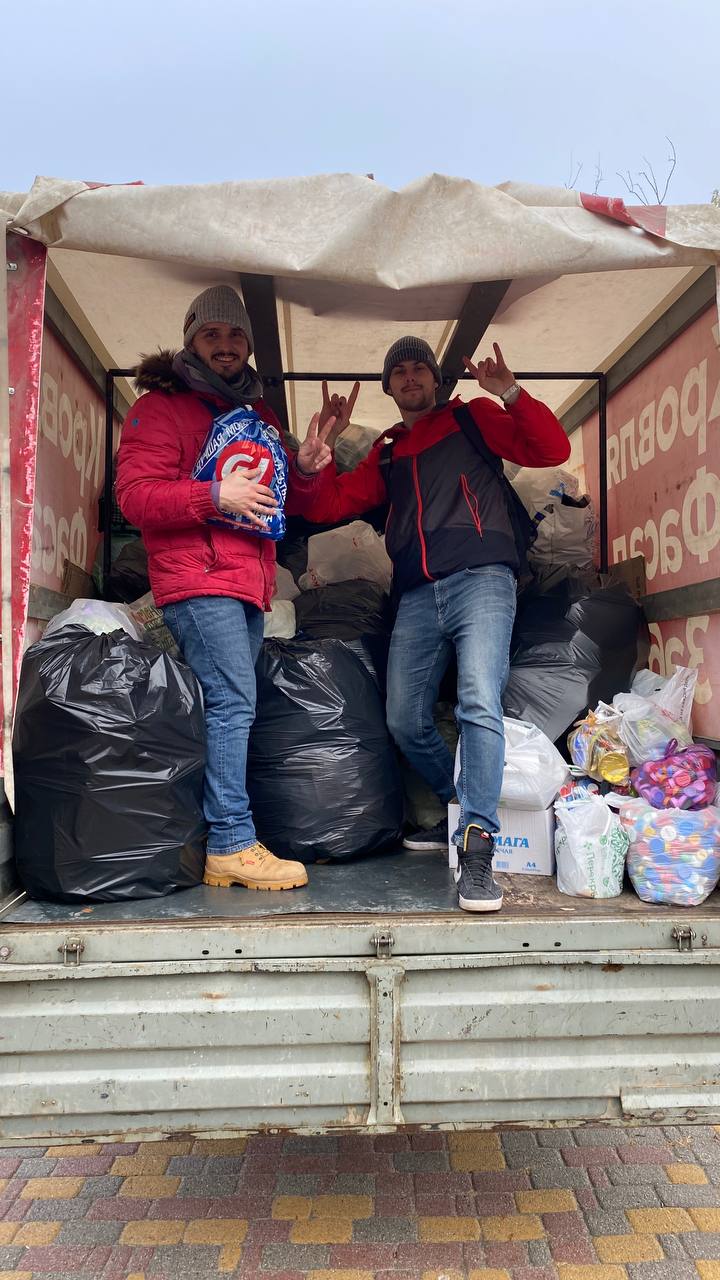 New Acropolis Volgograd has been organizing eco-activities in the city and region for over 7 years as long as the school of philosophy has existed.   As our fundamental approach, these activities have a natural connection to philosophy as one of the practical reflection of it. We'll try to explain it on the example of separated waste collecting.
A philosopher is someone who loves wisdom and strives to it. The person who is unsatisfied with a current situation, because he knows about existence of ideals, perfect images. He is aware that man can be stronger and world can be better. Practical philosophy that we love and follow involves not only researching but also embodiment of ideals in life.  Should the ideal city be polluted? Definitely not. Should a wise person contribute to pollution of the environment? No either. So this is simple. We do not throw all the garbage in a landfill. To start with, call it not garbage, but waste. After all garbage is useless. Whereas about 90% of waste can be used if considered as resource. That is why we separate waste into types and hand it over to trusted organizations for recycling. Once a month we carry out promotions where everyone can bring their own waste and get help to separate and make sure it will be reused. This is awesome to know that you personally have stopped polluting the planet.
But that's not all.
Another point is that we'd like to help people unite. Being alone with your own thoughts on sustainable living is not always easy. It is hard to begin. Don't want to look like a black sheep. Not everyone knows the basic rules of sorting garbage and locations of collecting for recyclable materials. But many want to. So we suggest like-minded people to unite to make it simple. Give it a try it and get a truly amazing experience.
And so that is not over.
We are philosophers. Meaning that we are for every person to get better, to get stronger. Goodwill plays an important role in this. Everyone has it, but it needs practice and training. After all, a truly free person is one who not only has his own convictions but also follows them. Including in the field of ecology. This is one of the reasons why we carry out these activities for everyone. They help each of us do a very simple and at the same time very philosophical practice — to consciously act in accordance with our own convictions.
And some more..
Yes, there are not so many of us yet. About a hundred people from a million city participate in a regular action. Does it worth doing? Can we really change anything? We are convinced that we can. Firstly, we are getting more. More and more people find out about an opportunity of leading a sensible environmentally friendly lifestyle. Secondly, any long path starts with the first step. Well and thirdly, we are trying not only to make the city cleaner. We are trying to change ourselves along the way. Let ourselves love our native city and make it a more beautiful with our own hands. So learning to change oneself makes much sense, doesn't it?
Join to find out more and experince.
– Group on VKontakte: vk.com/rso_vlg
– Telegram chat: t.me/rso_vlg
– Instagram: instagram.com/rso_vlg