Mother Earth Day (Graz, Austria)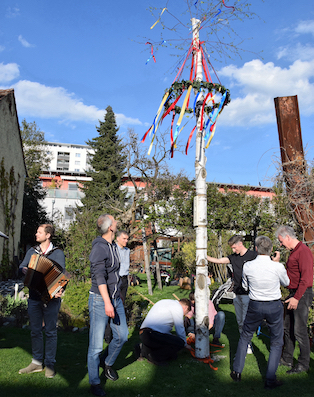 Mother Earth Day in Graz
Colorful as nature itself was our program for Earth Day! There were repairs, singing, dancing, changing clothes, listening to lectures and helping small wild animals. The banks of the Mur were cleaned and a maypole was erected. More than 60 members and visitors were present on this spring-like day in our beautiful garden.