We participated in the "Retrouvailles" fair in Liège (Belgium)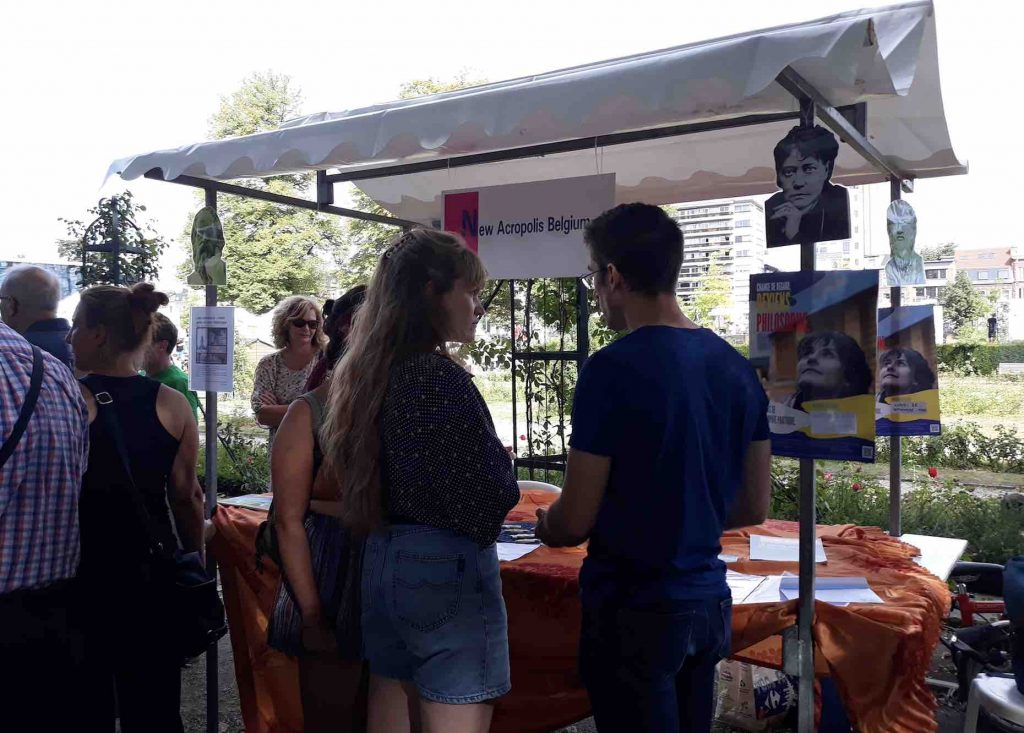 "Retrouvailles" is a weekend organized by the city of Liège. It is a meeting point for people looking for an activity after the summer vacations. The event welcomes 30 to 35,000 visitors each year, and takes place in the Fall.
For organizations, "Retrouvailles" is an opportunity to offer their activities to thousands of visitors.
For the visitors, "Retrouvailles" is the possibility to discover a vast array of activities in their city.
New Acropolis Belgium ranked 196th in the section "Cultural activities held in Liège".