Lisbon Book Fair (Portugal)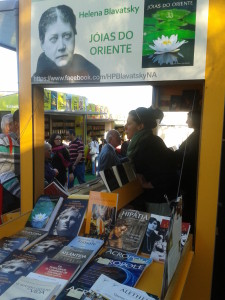 The 83rd edition of the Book Fair took place from 23 May to 10 June, with the continued presence of the New Acropolis Portugal publishing company.
On this occasion APEL (the Portuguese Publishers and Booksellers Association) organized a series of weekend lectures given by authors, publishers and other associations including New Acropolis, which contributed to this initiative with two lectures, one given by Paulo Loução, a writer and the Coordinator of NA in Lisbon, on the theme of "Near Death Experiences"; and another lecture given by José Carlos Fernández, a writer and the Director of NA in Portugal, entitled "Comments on the book Gems from the East, by H.P.Blavatsky".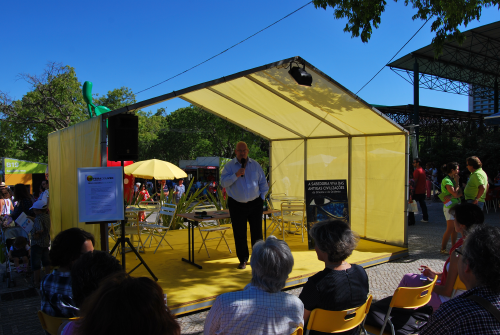 As well as participating with its books and magazines, New Acropolis organized several games and entertainments that helped to make the visits of the thousands of Lisboans who passed through the Book Fair even more enjoyable.
New Acropolis Portugal Publishing Stand