Recovering the cultural heritage for children (Osijek, Croatia)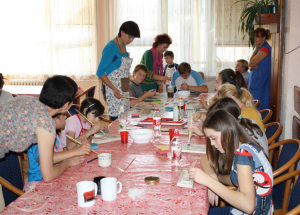 In a Home for neglected and abandoned children in Osijek, volunteers of New Acropolis Croatia organized a workshop on painting archaeological reproductions with the aim of allowing the children to further discover their Croatian cultural heritage.
As part of the workshop, the children had an opportunity to choose one archaeological replica and paint for themselves, which they could keep as a souvenir. The children also challenged themselves in a short entertainment quiz and discovered how through play and creative work they can learn a lot.