The initial selection process took place of the 22nd National Festival of Choirs Concordia (Bolivia)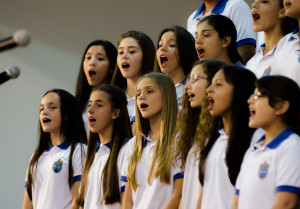 The pre-selection process by departments of the 22nd National Festival of Student Choirs organized by New Acropolis with the support of the Ministry of Culture, and other institutions and companies in the private sector was recently held.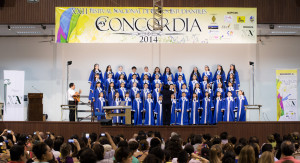 More than 2000 children and young singers of the cities of Santa Cruz, La Paz, Oruro and Cochabamba participated in the festival through 32 choral groups that in each city showcased the best of their work.
The jury selected 15 choirs to participate in the National Meeting to be held in mid- October at the prestigious "Grand Marshal" Theater of the city of Sucre.
The Festival was held with the cooperation of the Symphony Orchestra of the National Academy of Music Man Césped de Cochabamba and the Dúo Gonzales (classical guitar) who offered some impeccable performances.