"On Beauty" by Plotinus at the Reading Club (Curitiba, PR, Brazil)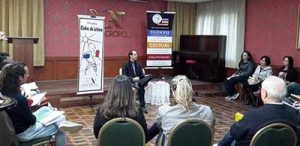 The 'Reading Club', an on-going project promoted by New Acropolis Curitiba, discussed the work by Plotinus On Beauty.
After the reading of a selected text, participants shared reflections.  The objective of this activity is to encourage reading and reflection on the classical philosophers.