Open mic.  About love (Moscow, Central Russia)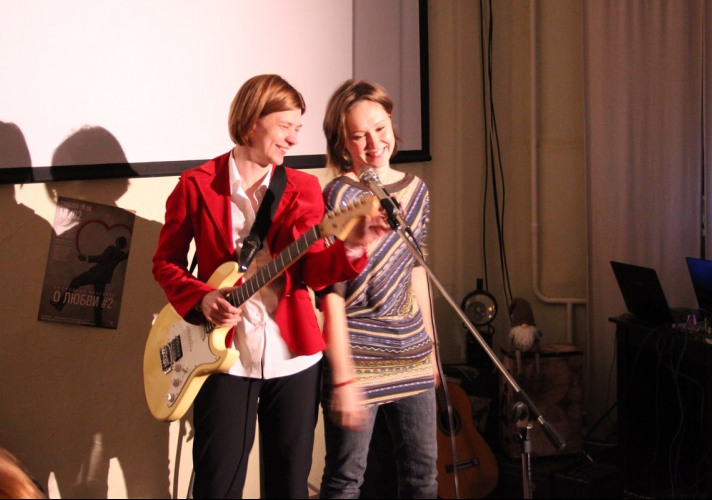 Open mic attracted a lot of talented and sincere young people. Anything original was welcome – poems, prose, song, dance – though participants were asked to keep whatever it was that they did to 7 minutes.
We closed out the night with conversations about love over tea.