5th Blood Drive (Nicosia, Cyprus)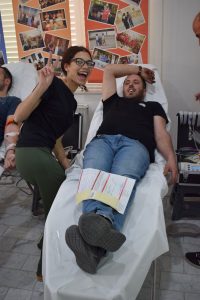 For the 5th consecutive year we organised, in our premises in Nicosia, a blood drive open to the public. And this year's motto was "Donate blood… donate life!".
New and old friends supported our action by donating a little bit of their time and a little bit of their blood so as to save some fellow men.
Our effort for a revival of voluntarism in the modern world seems to gain ground and for that we thank all of our sponsors and also all those who participated and reinforced our voluntary action.