Long Night of Philosophy (Germany)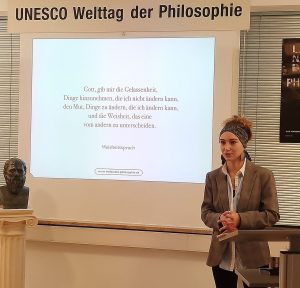 Since 2017, New Acropolis Germany is celebrating the annual UNESCO "World Day of Philosophy" with a special online platform called "Long Night of Philosophy" .
According to the UNESCO, philosophy is described as a discipline that encourages critical and independent thinking and can work towards a better understanding of the world and promote tolerance and peace. The World Day should help philosophy to gain greater recognition and display its practical value among the public.
This year, NA Germany performed 11 inspiring speeches held in Munich, Stuttgart, Nuremberg and Leipzig. They attracted an audience of close to 500 people mainly over the internet. The philosophers and topics presented showed how a philosophical way of reflecting and correcting oneself can transform the environment and give hope and steadiness in our current times of confusion.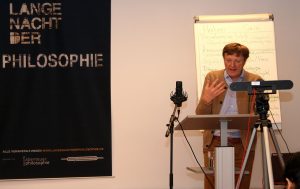 Some 25 further institutions and individuals joined in making the "Long Night of Philosophy" an important success in difficult times. The total audience can only roughly be estimated, certainly summing up to more than 1,000.
The final online Get-together of the "Long Night" united philosophers from various cities throughout the German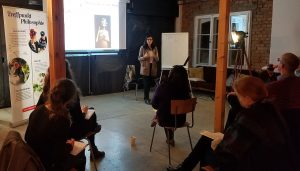 speaking countries of Switzerland, Austria and Germany.