Cleaning up while walking: Monte Arraiz (Bilbao, Spain)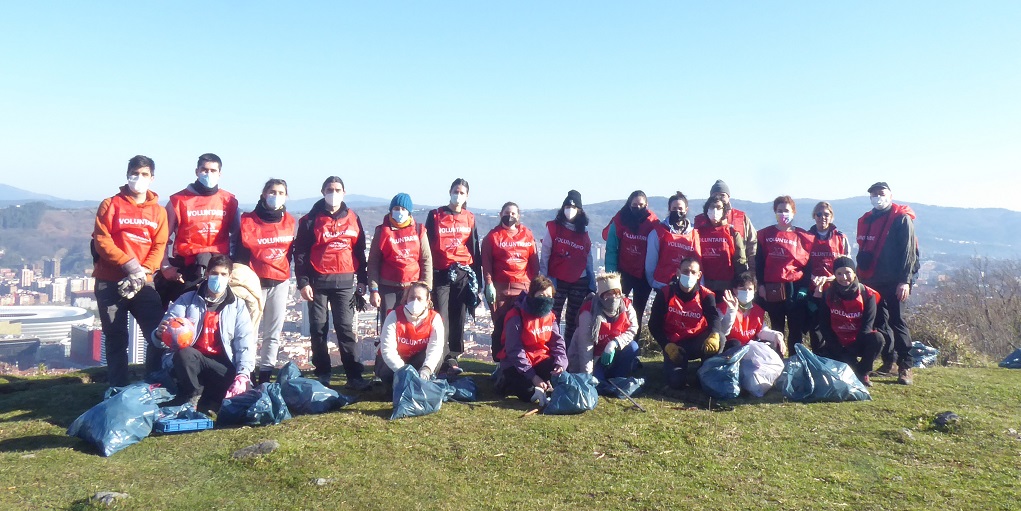 In the Clean Up while Walking campaign, organised by New Acropolis Bilbao, a group of volunteers started the year by climbing Mount Arraiz, one of the mountains surrounding the city.
Starting from the La Casilla sports hall, where they gathered, they began the ascent through the neighbourhood of Leceaga, to take the Coastal Route of the Camino de Santiago.
On a cold and frosty day, but cheered by the sun and in a very good mood, the work began with a reading dedicated to Mother Earth, Pachamama.
The participants got down to work and collected all kinds of items that had been thrown onto the ground. In addition to the usual bottles, cans, tissues and masks, they found a swivel chair and a tricycle.
As volunteering is a state of mind rather than merely an action, these volunteers have planted the seeds of tomorrow's world. Because to face future challenges, humanity will definitely need more solidarity and altruism. These are values that the participants were able to experience and share together.