New Acropolis dances the Earth! (France)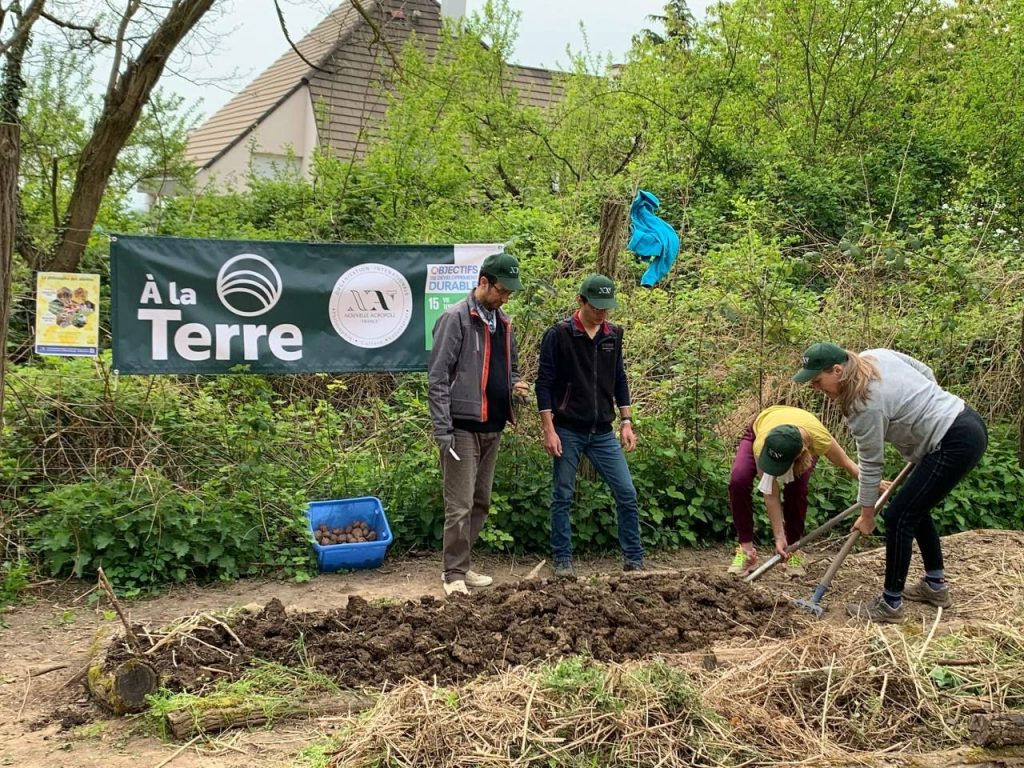 Every year, the International Organization New Acropolis (OINA) mobilizes on April 22nd for "Earth Day", a world day decreed by the United Nations (UN) since 1970. In 2022, this day is called "Mother Earth Day" and New Acropolis France has also responded with numerous activities.
This day is an important moment to mobilise volunteers in the service of Nature and the environment and to make possible the cohabitation of man on Earth.
This year, all New Acropolis centers around the world paid tribute to Mother Earth with a traditional dance. In France, the New Acropolis centres performed a french traditional dance dedicated to the earth: the "gavote".
The activities took place between 22 and 23 April. Nearly 400 volunteers participated in concrete projects.
Some examples of activities carried out:
Biarritz: permaculture discovery workshops, meditation dedicated to Gaia, our Mother Earth.
Bordeaux: In the heart of the city, various stands to raise awareness of the environment and the Earth: waste collection and creation of a collective work with the help of an artist from Bordeaux; traditional dance, declamation of texts and poems, slam on the theme of the Earth.
Cour Petral: Waste collection and traditional dance to the sound of one of the members' accordion.
Lyon: Screening of the film "Permaculture: the road to autonomy" in partnership with Jupiter Film, and implementation with an initiation to permaculture in the countryside.
Marseille: Screening of the film "Permaculture: the road to autonomy"in partnership with Jupiter Film. Picking of milk thistle and wild fennel in the Sainte Marthe garden. Observation of the apiary and beekeeping.
Montpellier: Waste collection on the Place du Pérou, a key place in the city, in the pouring rain.
Paris : Dance with the inhabitants of the district, contemplation of the sunrise, greening, street cleaning and collecting cigarette butts, live conference on The Sacred Faces of Mother Earth by Laura Winckler, co-founder of Nouvelle Acropole France.
Watch the conference: https://youtu.be/J928PTieiCI
Rouen: Exhibition of watercolours on the theme of nature
Strasbourg: Conference on the philosophy of bees, followed by a nature outing with an introduction to permaculture and beekeeping.
Toulouse: Neighbourhood clean-up, dance, exhibition and poetry reading.
All these actions show the importance of taking care of the Earth not only to find the individual link and the belonging of each one to Nature but also to share collective actions to maintain the planet and make it sustainable. It is also an opportunity to observe each other in action and to learn to live together for a common ideal.