Acropolis Festival – Philosophy in Action ( Azores, Portugal)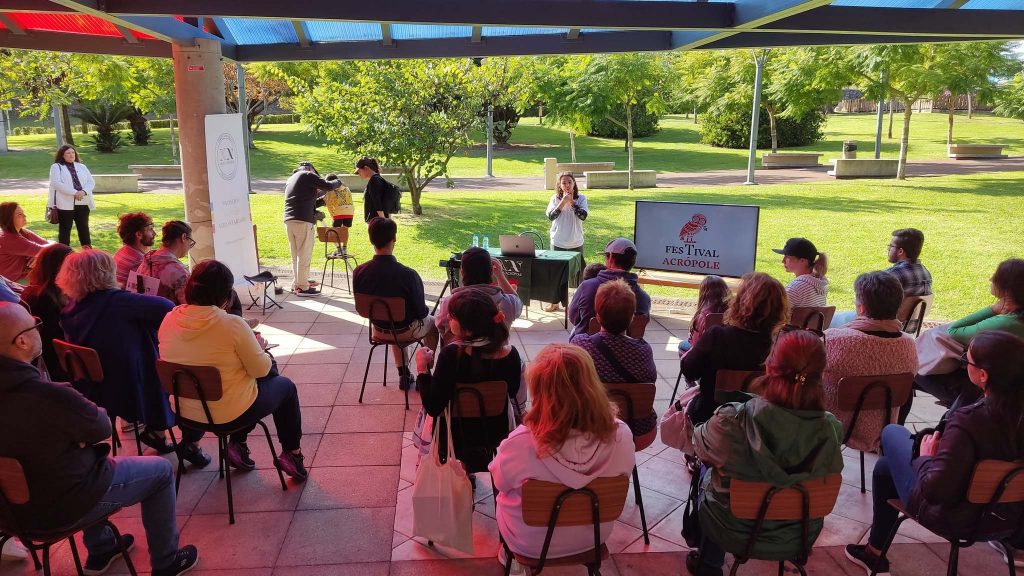 Organized by New Acropolis Azores, the Acropolis Festival – Philosophy in Action took place at the 21st Century Park in Ponta Delgada (Azores, Portugal).
It was an afternoon of Philosophy in Action, which brought together participants around a set of activities aimed at fostering a deeper knowledge of themselves and of nature.
Following the opening remarks by Sara Saiago, coordinator of the festival, two lectures were given: "The Alchemy of Emotions" and "Atlantis-New Scientific Evidence", given by Carmen Morales and João Pedro Pio.
At the same time, several parallel activities dedicated to science took place: an astronomical observation of the Sun and a science lesson for children. A telescope and some microscopes were available for the exploration of nature at the macro and micro scale. Participants engaged in several philosophical games whereby they built "a bridge between two people", experimented with the "Wheel of Virtues" and faced challenges with philosophical phrases.
The director of New Acropolis Portugal, José Carlos Fernández, gave the lecture "Geometry and the Meaning of Life", in which the innumerable relationships between mathematics, the various aspects of human existence and our place in the Cosmos, were discussed.