New Acropolis renews its website
The International Philosophical Organization New Acropolis has recently renewed its main website. The website is available in English, French, Spanish and Portuguese.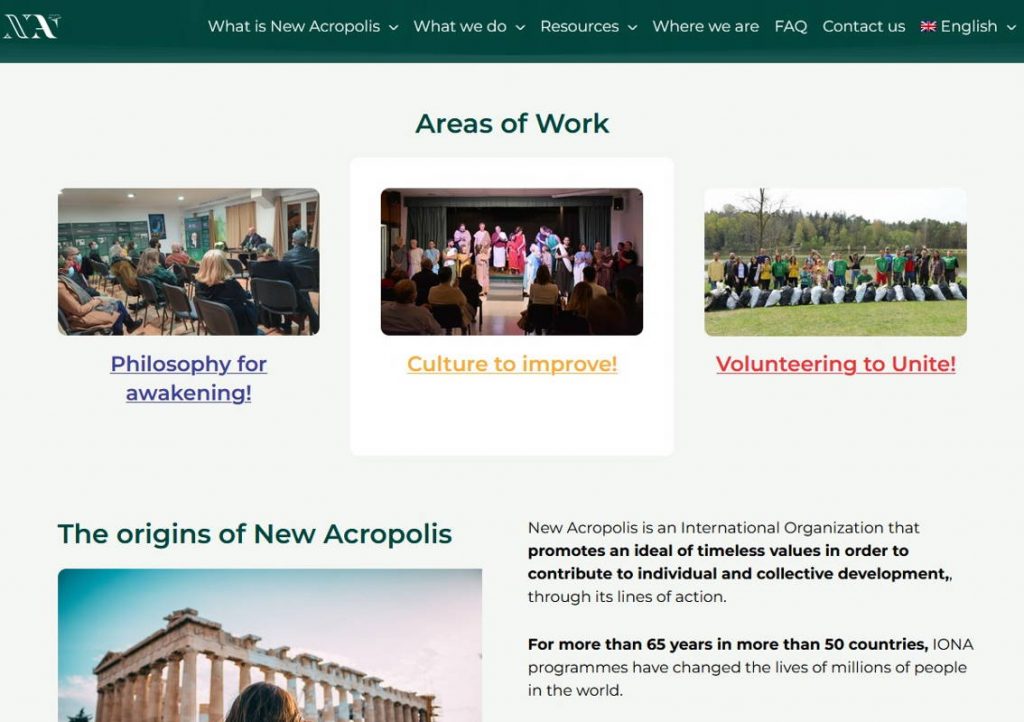 The website contains information about New Acropolis, its principles, its history, its activities, the countries in which it is located, numerous articles, videos and audios to download, etc.
We hope that with this website you can get to know our Organization better through proven and reliable facts.
You can access the new website with the same address we had until now: https://www.acropolis.org/en/
New Acropolis is an International Organization that promotes an ideal of timeless values in order to contribute to individual and collective development, through its lines of action.