New Acropolis Supports Project for Psycho-Social Recovery of Internally Displaced Persons in Zaporizhzhia, Ukraine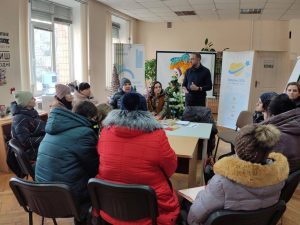 In Zaporizhzhia, a city in Eastern Ukraine near the front line, New Acropolis supports a project that offers social and psychological aid to women and children who have been forced to flee their homes and seek refuge in the area. With thousands of internally displaced persons from temporarily occupied territories residing in Zaporizhzhia, this initiative is essential in providing assistance to those in need.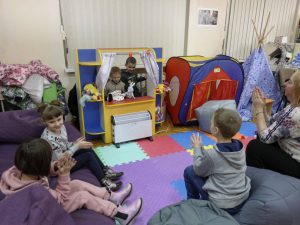 The "Impuls.UA" charitable foundation organises regular sessions of psychological support for women and children who have experienced trauma caused by relocation, loss of home, and other war-related factors. Through training and practical exercises, women are equipped with the necessary skills to aid in their psychological recovery.
"We are very glad that we can continue to help displaced women in their first steps to overcome the stress and psychological trauma they suffered as a result of the war. For this opportunity, we sincerely thank our partners, organizations and friends who provided support for the continuation of this extremely important work: the non-profit organization "Hromada" and personally Mr. Yaremy Kuzyshyn, the charity platform bekind.ua; Tidewater Ukrainian School and Ms. Eleonori Malyarenko personally; the public organization "New Acropolis" and Ms. Nadiya Komarova personally; to Mrs. Maria Rastvorova and her friends; and to all other wonderful people who support our activities! Thanks to you, we can continue to help those who suffered from the war!" – wrote representatives of "Impuls.UA" charitable foundation.