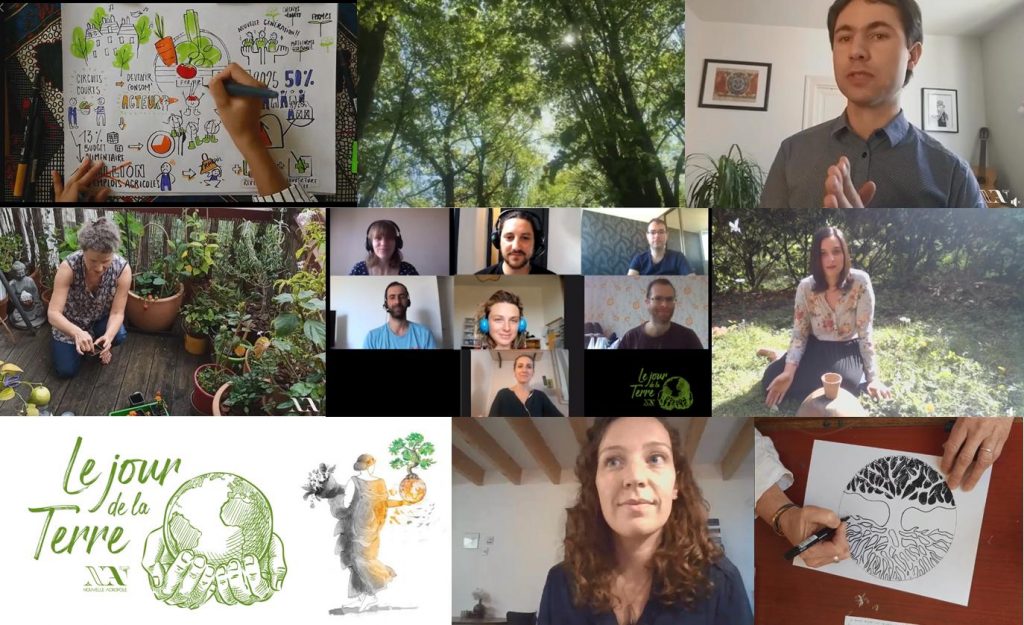 "Earth Day" is an international event dedicated to the education and respect for the environment, and on April 22, the 50th year of its existence was celebrated [1].
In 2009, the United Nations named this date "International Mother Earth Day [2]."
In this year 2020, the United Nations offers us this message: "Let us remember more than ever on this International Mother Earth Day that we need a shift towards a more
sustainable economy that works for both people and the planet. Let's promote harmony with nature and the Earth."
"With this big picture, and the coronavirus scenario, our immediate priority is to prevent the spread of COVID-19, but in long-term, it is important to tackle habitat and biodiversity loss."
For more than 60 years in the world, New Acropolis has been committed to sharing a global vision of the world where humans and nature are related. Our ecological
volunteering actions allow us to express our social awareness and our sense of responsibility in the face of crises and of the challenges of our world [3].
Thus, New Acropolis France contributes to the international event "Earth Day".
In this particular moment of confinement because of the COVID -19 global health pandemic, New Acropolis France participated in this special "Earth Day" with a special program organized
on social networks, with the involvement and mobilization of all volunteers and instructors of New Acropolis from their homes.
Three lectures were offered through Facebook Live:
– Are Human Beings part of Nature?
– How does one overcome powerlessness in the face of ecological challenges?
– Spiritual Ecology
In addition, artistic activities including painting and meditation workshops, as well as a tutorial on eco-friendly actions in the home, were offered in homage to the Earth.
[1] https://www.earthday.org/earth-day-2020/
[2] https://www.un.org/en/observances/earth-day
[3] https://www.acropolis.org/es/voluntariado
Happy Earth Day, because, in fact, it's every day!