Countryside activities (Uruguay)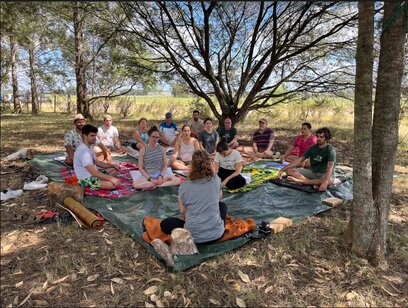 Weekend gathering at the New Acropolis country house.
We engaged in several special activities such as outdoor philosophy dialogues, campfire talks, lettering, astronomy and mythology and cooking workshops, relaxation techniques (Chi Kung), physical exercise and compost maintenance.
All the logistics of the event were supported by the students-volunteers.